This article is more than 14 years old.
Lots of college students study abroad for a semester.
Not so many drop out of college and go to China for a couple of years to learn kungfu from the Buddhist masters at the Shaolin Temple, especially if the college they have to drop out of is Princeton.
Enter Matthew Polly, aspiring martial artist. In American Shaolin, Polly tells the story of his apprenticeship to the kungfu practitioners who taught him well enough so that he not only won a silver medal in a regional tournament, but also was able to terrify a recalcitrant shop keeper into refunding the price of a broken spice grinder with his "crazy foreigner kungfu."
Polly is a terrific story teller with great stories to tell. The monks themselves range from quirky to weird, with the master of Iron Crotch Kungfu falling squarely into the latter category. Even more bizarre are the fellow pilgrims Polly encounters in China, my favorite of whom is Finn named Mikael who believes the species is evolving toward something he calls "the sixth race," and that when the evolution is complete, those who have evolved will transcend "all ugly thoughts," while those who fail to evolve will disappear.
Having never encountered this proposition at Princeton, Polly is skeptical.
Readers of American Shaolin may not regret that they did not go to China in the early '90's, but they will be glad Matthew Polly made the trip and brought back the stories.
This program aired on February 8, 2007. The audio for this program is not available.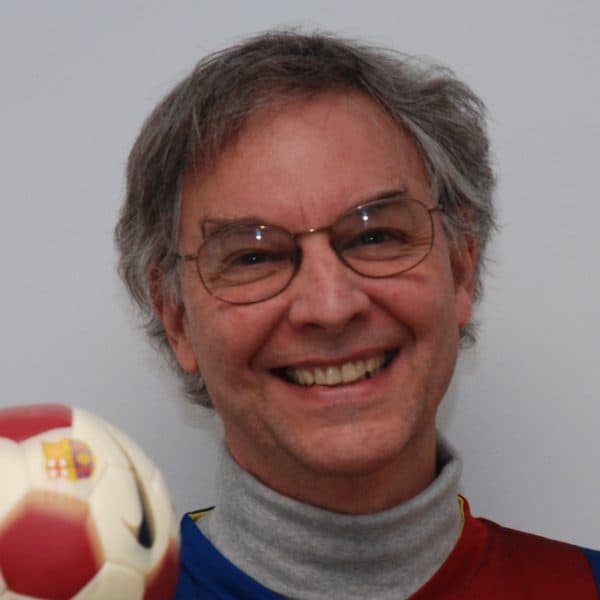 Bill Littlefield Host, Only A Game
Bill Littlefield was the host of Only A Game from 1993 until 2018.