This article is more than 14 years old.
It's hard not to like a book that contends that "sports writers can be excused for saying stupid things; it is part of their job."
So I won't try to dislike Crazy '08: How a Cast of Cranks, Rogues, Boneheads, and Magnates Created the Greatest Year in Baseball History. I'll just go along with the assertion that one year might be better than all the others...except that Willie Mays hadn't even been born in 1908, so the premise of this book is absurd.
To her credit, Cait Murphy writes as if she's having a good time telling the stories of a season that featured not only two close pennant races but lots of intriguing personalities, including Ty Cobb, John McGraw, Christy Matthewson, Hal Chase, and Tinker-to-Evers-to-Chance...two of whom disliked each other so thoroughly that they did not converse for thirty years.
But what of '07? Blame that perverse question on Cait Murphy, who includes in her celebration of '08 the story of infielder Germany Schaefer's epic (he figured) homerun in the previous season...
"Sent in as a pinch hitter, he turned to the crowd and announced himself as the 'world's premier batsman, who will now give a demonstration of his marvelous hitting power.' That was kind of funny coming from a dumpling-shaped infielder who would hit all of nine homeruns in his career. But damned if he didn't hit one then — not only a homerun, but an over-the-fence home run, and this in Chicago. Schaefer is not a man to let a situation speak for itself. So he slid into first, and shouted: 'At the quarter, Schaefer leads by a head!' Into second: "Schaefer leads by a length!' At third: 'Schaefer leads by a mile!' After sliding into home, he rose and announced, dusty in uniform but dignified of mien: 'That concludes the demonstration by the great Schaefer, and I thank you one and all.'"
Better than a pennant race? You decide.
This program aired on March 15, 2007. The audio for this program is not available.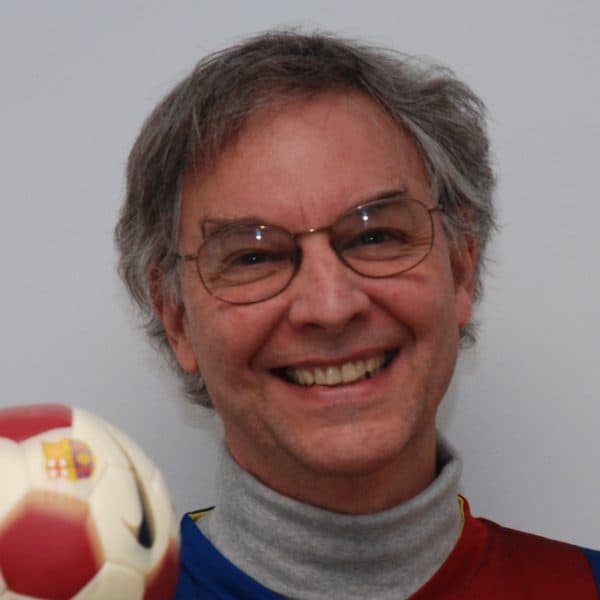 Bill Littlefield Host, Only A Game
Bill Littlefield was the host of Only A Game from 1993 until 2018.