This article is more than 14 years old.
It's spring, they say, ka-loo, ka-lay, but that's not why I'm cheering.
The teams I didn't like have been politely disappearing...
I went, of course, with favorites. They are favorites for a reason,
As college basketball winds up its boisterous post-season.
North Carolina, Kansas, and Ohio charge along...
'Twas only with Wisconsin that I got a bracket wrong...
And that will be set right as long as Kansas can prevail,
Which means, I'm sorry, 'Gator fans, that Florida must fail...
I was delighted when the Fighting Irish had no fight
Against almighty Winthrop. Then the Winthrops got it right
And fell to Oregon, which was about as it should be...
And though I cannot claim I thought that U.N. at L.V.
Would make the sweet sixteen, I'm not the only one, I guess,
Who had that bracket rendered by Las Vegas such a mess
That one full quarter of the tourney makes me look a clod...
Considering my great picks elsewhere, that is very odd.
I picked my winners quickly, both the ones that I got right,
And those that failed, Wisconsin-like, and tumbled out of sight.
So why, you may be wondering, should I now celebrate?
And I say, it's the only time, as sixteen becomes eight,
And eight's reduced to four, because by then the growing tension
Will render other bracket makers brilliant, so I mention
My standing at the break because, though you might find it funny,
When all the games are played I might not win the kind of money
That — oops, did I say money? That's not what I meant at all,
We only fill out brackets as the teams play basketball
For fun, and if I do keep winning, you will surely see
That lunch the day the playing ends will never be on me,
'Cause that would mean that I could pay, assuming that I won,
But that would not be how it was, because we play for fun.
And yet, we care, or I do, which is why I crow today...
Tomorrow may be too late, as my picks all fall away,
But if you want to lend your mystic energy to me,
You might just root for Kansas to get dumped by U.N.C.
This program aired on March 22, 2007. The audio for this program is not available.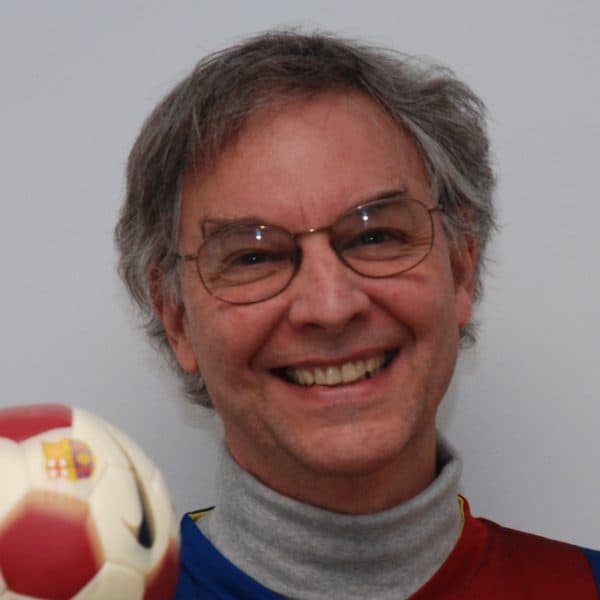 Bill Littlefield Host, Only A Game
Bill Littlefield was the host of Only A Game from 1993 until 2018.