Show rundown for 4/7/2007
49:01
Play
This article is more than 12 years old.
At Home with the Future Home Run King
Despite steroid allegations, clubhouse tension, and still no World Series ring, San Francisco Giants fans continue to love Barry Bonds. Poised to break Hank Aaron's home run record, Bonds has most baseball fans conflicted but not Giants fans as Only A Game's Karen Given found out.
Previewing the Playoffs
Listen
Pucks drop next week in the first round of the Stanley Cup playoffs. Bill Littlefield talks with Helene Elliott of the LA Times to predict who will hoist Sir Stanley's Cup this June.
A New Era for the MLS?
Listen
The Major League Soccer seaon kicks off its 12th season tomorrow. To prepare Bill welcomes Sports Illustrated's Grant Wahl to preview the season and whether a David Beckham-inspired global invasion is on the horizon.
Homegrown Success
Listen
Chivas-Guadlajara is Mexico's most popular and most sucessful team but it is not because they sign high-priced, high-profile international players. The CBC's David Taylor reports on how one club continues to compete while the rest of the elite teams have gone gobal?
College B-Ball Bids Adieu and More with Charlie Pierce
Listen
The Boston Globe's Charlie Pierce joins Bill to put college basketball to bed, review Matsuzaka's debut, and dissect what is leftover.
"The Kings of New York"
Listen
"The best players on our team are a little bit strange," points out a member of the Edward R. Murrow High School chess team. Strange is tough in high school, but on a chessboard it's an asset. Michael Weinreb, author of "The Kings of New York," joins Bill and tells the stories of the teenage boys on America's top chess team.
This program aired on April 7, 2007.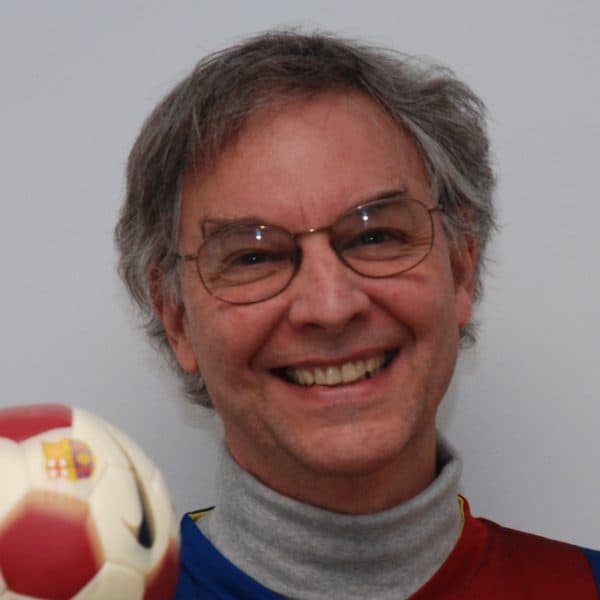 Bill Littlefield Host, Only A Game
Bill Littlefield was the host of Only A Game from 1993 until 2018.