Show rundown for 4/21/2007
49:01
Play
This article is more than 13 years old.
NBA Post-Season Preview
Will the Mavs finally win it all? Or will the Spurs regain the trophy? And can any team in the East win? Boston Globe columnist Bob Ryan joins Karen Given to breakdown the 2007 NBA playoffs.
Braves New World
Listen
After winning 14 straight division titles, the Atlanta Braves missed the 2006 playoffs, but the team's off-season moves and its stable of young talent might mean last October was an abberation, not the end of an era. Ron Schacter reports on Atlanta's quick 'rebuilding' effort.
Dartmouth's New Dynasty
Listen
Legend says that Dartmouth College is the inspiration for "Animal House," but that doesn't mean the school's figure skating program is "Blades of Glory." No, the Big Green's figure skating team is now the envy of the other emerging collegiate programs. New Hampshire Public Radio's Dan Gorenstein reports.
Saving a City with ATVs
Listen
Berlin, New Hampshire calls itself "The City that Trees Built," even as the paper industry has disappeared from the area over the past few decades. But, as Keith O'Brien reports, the paper people are switching gears, hoping a massive ATV park can save the city.
Letters
Listen
Apparently, Only A Game analyst Charlie Pierce woke a bunch of you up last Saturday morning. Some, no, actually many, took the time to write about Charlie and a couple of very rare* mistakes by the Only A Game staff. Karen Given reads a few of your letters.
Playoffs, A-Rod and More with Charlie Pierce
Listen
Charlie Pierce joins Karen in the studio to figure out if anyone is watching the NHL, how long will Yankees fans love A-Rod, what Joey Crawford's indefinite suspension might mean for showboating officials and more.
"Nazi Games"
Listen
For most Americans, Jesse Owens four gold medal wins on Hitler's turf are the defining moment of the 1936 Berlin Olympics. Yet, the history and legacy of the 1936 games is far more complicated. "Nazi Games" author David Clay Large joins Karen to discuss the most controversial of the modern Olympic games.
This program aired on April 21, 2007.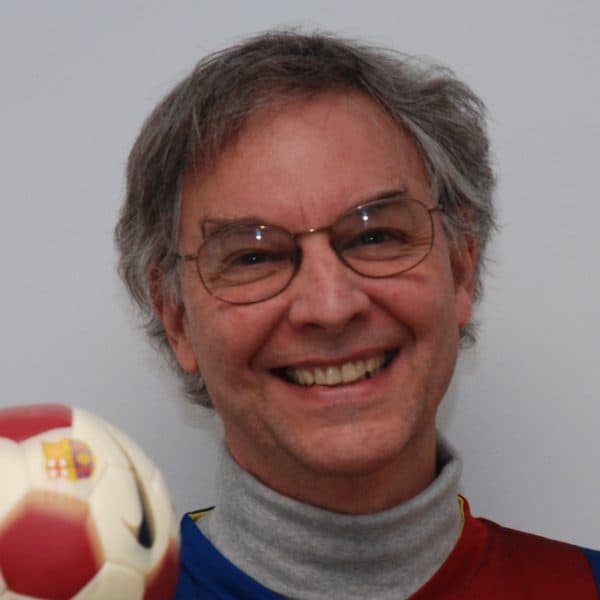 Bill Littlefield Host, Only A Game
Bill Littlefield was the host of Only A Game from 1993 until 2018.