Review: "Not By A Long Shot"
This article is more than 12 years old.
In one of my favorite stories in "Not By A Long Shot," T.D. Thornton remembers the day upon which he overheard a veteran jockey telling an apprentice who'd never won a race that this was going to be the apprentice's day.
"Now, I'm going to go to the lead on this horse," Thornton hears the veteran say, "and when we get to the top of the stretch, you..."
Since he is not a moron, this is all Thornton needs to hear to determine that a conspiracy is afoot. He soon learns that the conspiracy is not entirely secret, since the horse the apprentice will be riding, listed at 15-1 in the morning line, has been bet down to 8-5...a development Thornton sagely identifies as "a beacon of impropriety."
What should a public relations man do under these circumstances? Thornton understands immediately. He bets on the apprentice's horse.
It's not fair to characterize all the racing at Suffolk Downs, the track about which Thornton is writing, as crooked. In fact, Thornton maintains that the action at Suffolk, like Ivory Snow, is "99 and 44/100ths percent pure." The proof of the sincerity of that assertion is that Thornton will be betting at Suffolk this spring and summer.
But he's also smart enough to know that some of the track's best stories depend on that other 56/100ths percent.
The track in East Boston, like a lot of "mid-level" race tracks, has been clobbered by the advent of lotteries, casinos, computer wagering, and various other gambling opportunities. It has also been the victim of neglect and political squabbling. The track has recently changed hands, which may mean that it will be a more pleasant place to watch undistinguished horses run around in ovals than it was last summer. It may also mean that the property will be sold to developers who have something other than a race track in mind. If that's the case, at least we'll have "Not By A Long Shot" by which to remember the venue many of us have long known as "Sufferin' Downs."
This program aired on May 3, 2007. The audio for this program is not available.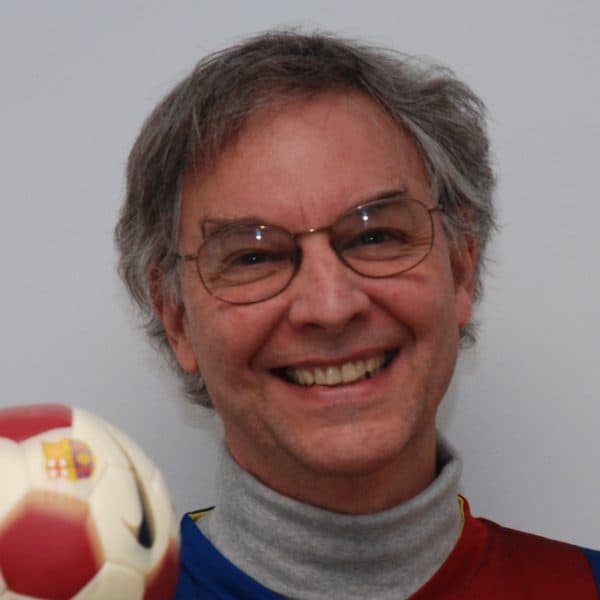 Bill Littlefield Host, Only A Game
Bill Littlefield was the host of Only A Game from 1993 until 2018.