This article is more than 13 years old.
Three things are certain: The earth revolves around the sun, it's no good playing jokes on the I.R.S., and Ty Cobb was a nasty guy.
Except that Tom Stanton's new book calls the third of these certainties into question. He maintains that though Cobb played baseball to win, he had lots of friends in the game. Stanton asked former Detroit Tigers announcer Ernie Harwell, who knew both Cobb and Ruth, whom he'd rather have spent an hour with, and Harwell, without hesitation, picked Cobb.
But debunking Cobb's reputation as a vicious, lonely sociopath is only part of the achievement of Ty and the Babe. Stanton's research has enabled him to discuss how the relationship between Cobb and Ruth developed from the trading of stupid insults to mutual respect and, finally, to actual friendship. The author has a particularly good time describing the series of golf matches in which the two former ballplayers engaged in 1941, long after each had retired. Why anybody should have cared which of two hall-of-fame baseball players was the better golfer is a reasonable question, but Stanton discovered that people did care, and also that Cobb cared more than Ruth did and tried harder to win the match. Still, there was apparently no animosity in Cobb for the man who'd single-handedly altered baseball as Cobb had mastered it. Ruth made the homerun the emblem of the game. Cobb had opted for less spectacular strategies: the bunt, the base hit chopped through the infield, the long, pitcher-rattling lead, the stolen base.
In retirement, Cobb acknowledged that he missed the game as he'd played it, but he also realized what Ruth had done for baseball at a time when the popularity of the game was threatened by the Black Sox Scandal. Toward the end of his own life, well aware that he had never been loved as Ruth was loved, Cobb said, "People tell me I was the greatest player who ever lived. And maybe I am — as far as baseball...But I wish I could have been more like the Babe. When he died, an entire nation mourned."
This program aired on May 24, 2007. The audio for this program is not available.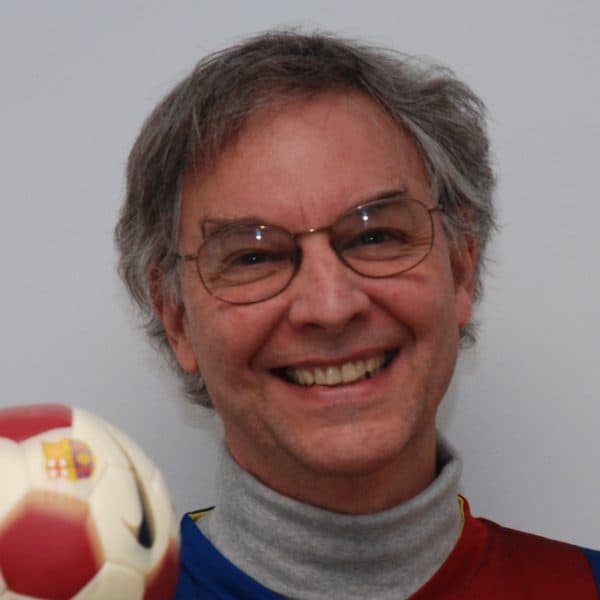 Bill Littlefield Host, Only A Game
Bill Littlefield was the host of Only A Game from 1993 until 2018.