Show rundown for 5/26/2007
49:01
Play
This article is more than 13 years old.
Deja vu for Cavaliers
Bill updates you on Thursday night's NBA Playoffs action.
Helene on Hockey
Listen
The Stanley Cup Finals begin Monday as the Ottawa Senators face off against the Anaheim Ducks. The team mascots may be far from intimidating, but Helene Eliott of the L.A. Times breaks down the series.
Brew Crew Breakdown
Listen
One of the unexpected stories of this year's baseball season has been the Milwaukee Brewers atop the National League's Central Division. The Brewers are winning with a mix of veterans and younger players who grew up in the game. Wisconsin Public Radio's Chuck Quirmbach reports on whether these early delights can save Milwaukee baseball fans from the usual mid-season deluge of pessimism.
Trial de Landis
Listen
Testimony for the Floyd Landis trial is now complete, but it may still be months until it is decided whether he will be the 2006 Tour de France winner. Landis' lawyers squared off against the U.S. Anti-doping Agency in a public hearing to determine the rider's fate. ESPN Senior Writer Shaun Assael gives his take on the trial.
Baseball's Odd Couple
Listen
Although Ty Cobb and Babe Ruth are two of baseball's greatest legends, they are often considered to be completely different personalities. Tom Stanton joins Bill Littlefield to discuss his new book, "Ty and the Babe," which examines the relationship between the two great players during and after their baseball careers.
Letters
Listen
Praise for bicycle commuting, criticism from concerned Sherpa-defenders, and a key linguistic distinction for all Cavaliers fans. All that and more in this week's letters.
Chatting with Charlie Pierce
Listen
Bill Littlefield and Only a Game analyst Charlie Pierce discuss: the Indianapolis 500, the NBA Conference Finals, and how some Milwaukee Brewers players are breaking into the soap opera business.
Fly Fishing in San Francisco
Listen
In the heart of San Francisco, there's a fishing club that has no fish, yet still boasts over 500 members, a history of winning championships, and some of the best instructors in the country. Only A Game's Karen Given visited the Golden Gate Angling and Casting Club to find out more.
This program aired on May 26, 2007.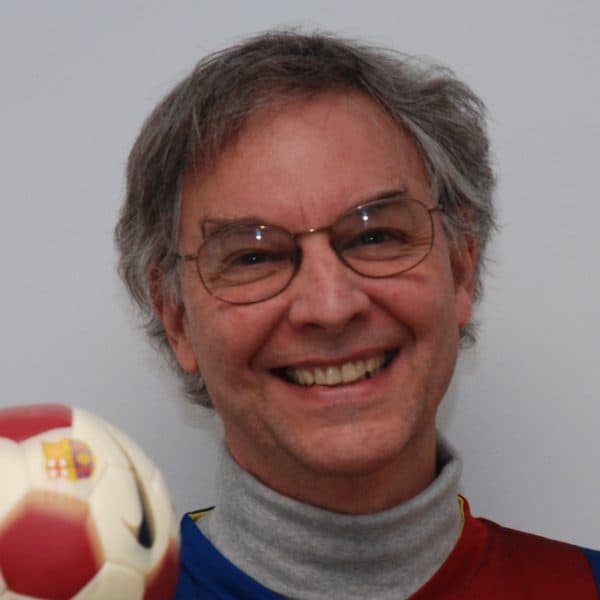 Bill Littlefield Host, Only A Game
Bill Littlefield was the host of Only A Game from 1993 until 2018.