This article is more than 12 years old.
No book containing a cartoon in which a guidance counselor is saying to a muscular young man "Now let me get this straight. You want a college where you can play rock 'em, sock 'em football for Jesus?" can be all bad.
But in "Playing with God," William J. Baker also recognizes that the partnership of religion and sport is serious business, with the emphasis on business, as in "religion and sport especially are joined at the altar of commercial interest."
We take for granted that the national anthem is part of most of our games. We've seen so many football, basketball, and baseball players point to the heavens after doing what they're paid to do that the celebration of supernatural intervention on the playing field no longer surprises us. But the history of the connection between God and our games is fascinating.
Dr. Baker writes that both born-again Christians and athletes "hold a simple, clear-cut vision of reality that divides the world into winners and losers." The extent to which that's true of athletes in general can be argued, but "Playing with God" makes an intriguing case that "the Thee Squad and the Me Generation play the same game."
This program aired on July 12, 2007. The audio for this program is not available.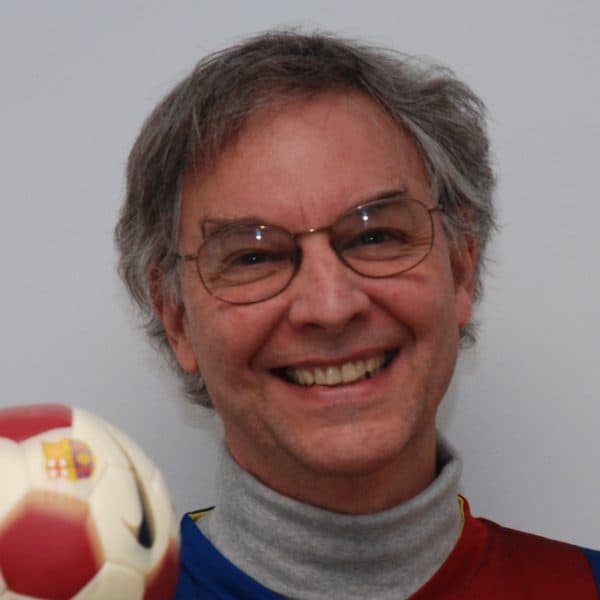 Bill Littlefield Host, Only A Game
Bill Littlefield was the host of Only A Game from 1993 until 2018.