Show rundown for 7/14/2007
25:02
Play
This article is more than 12 years old.
Tim Kurkjian Knows All
Will Bud Selig attend Barry Bonds' record breaking homerun? Has Derek Jeter lost his mind? How will Ichiro spend all of his millions? Tim Kurkjian of ESPN and ESPN the Magazine has all, or at least some, of the answers as Major League Baseball starts the second half of the regular season.
Baseball Update
Listen
The second half of the Major League baseball season is underway and every division but one seems likely to produce a pennant race. Bill Littlefield turns to ESPN's Tim Kurkjian for a survey of the baseball scene.
Tribal Strength
Listen
The Cleveland Indians can say it's one of the best teams in all of baseball. Of course, their fans don't believe it yet and, given the mostly sorry history of the club, the fans may have a right to be skeptical. Bill takes a closer look at the young and talented Tribe.
Cuban Crossings
Listen
On Tuesday, sports agent Gustavo Dominguez was sentenced to five years in prison for smuggling Cuban baseball players into the United States. The sentence was another twist in the decades-long game between Castro's government, the athletes that wish defect from Cuba, and the American pro sports entities that want to make money off of those athletes. Roberto Gonzalez Echevarria, the author of "Pride of Havana: A History of Cuban Baseball," discusses this issue with Bill.
Driver's Ed
Listen
Despite its dizzying popularity, NASCAR's workforce has been limited...mostly to white males. The sport is trying to change that, partly by co-sponsoring schools dedicated to diversity in motor sports. Stasia DeMarco recently visited one of those schools in Philadelphia, and she has this report.
Elissa Cycles Ahead
Listen
As the riders competing in the Tour de France shifted into climbing mode late this week, commentator Elissa Ely also found her thoughts turned to pedaling. Her aspirations were more humble. Nevertheless, the experience was frustrating.
Chatting with Charlie Pierce
Listen
Only A Game analyst Charlie Pierce joins Bill to talk about David Beckham's LA Galaxy premiere, an embarrassing cheerleading squad lawsuit, and a new world record involving a man, a lawn chair, and over 100 balloons.
Playing with God
Listen
In the introduction to his book, "Playing with God: Religion and Modern Sport" author Wiliam J. Baker maintains that "religion and sport seem to have been made in the image of each other..."
This program aired on July 14, 2007.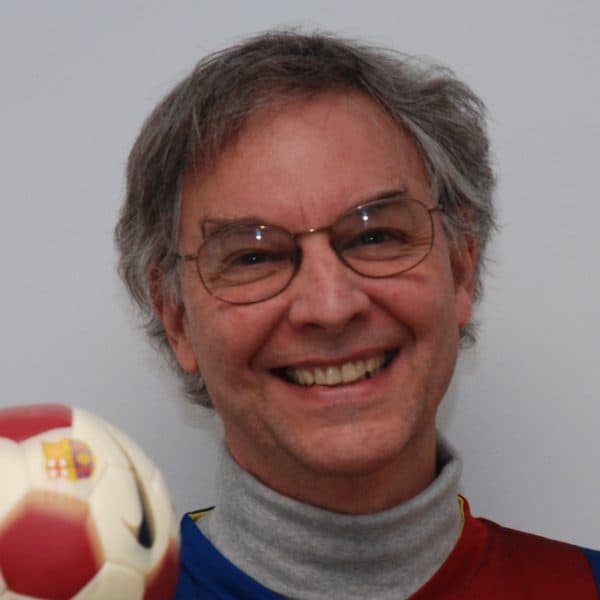 Bill Littlefield Host, Only A Game
Bill Littlefield was the host of Only A Game from 1993 until 2018.