This article is more than 13 years old.
Mark Yost's book is about the rise of NASCAR as an exceptionally profitable and slick corporate entity, and it is also about the people who've embraced that entity.
NASCAR's fans wear the jackets and caps of its sponsors. They drink the coffee of the company that buys the right to put its decal on the sleeve of their favorite driver. They sign up for bank cards bearing the images of those drivers. They pat their sons on the back when, high on the roar and adrenaline of the race track, those sons stop at the Army recruiting booth between the oval and the parking lot and enlist for Iraq.
This is no exaggeration. Exaggeration may not be possible in the context of NASCAR. Here is what Yost writes about the recruiting efforts at one especially well-attended race:"The 82nd Airborne glee club sang prior to the start of the Daytona 500. As country duo Big & Rich hit the final notes of the National Anthem, U.S. Navy F-14 Tomcats screamed overhead. The patriotism Pulsing through the stands was palatable (sic), and I'm sure making some teenagers — and their parents — think about stopping at one of the kiosks on the way out and asking, 'Where can I sign up?'"This is not to suggest that all NASCAR fans equate patriotism with charging into war. The crowds at the track are big. There must be some people in the horde who are less than delighted that the President of the United States lied to them about his reasons for unleashing "shock and awe" on Iraq and then so thoroughly botched the war that even many of his former supporters have jumped ship.
But The 200-MPH Billboard shines a little light on the crowd that's hungry for thrills and heroes and one of the industries that's thriving mightily by manufacturing them, whether or not that was the author's intent.
This program aired on August 30, 2007. The audio for this program is not available.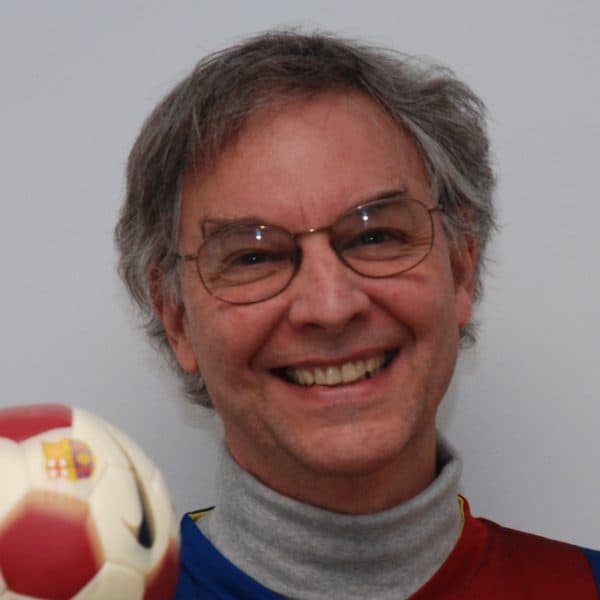 Bill Littlefield Host, Only A Game
Bill Littlefield was the host of Only A Game from 1993 until 2018.