This article is more than 12 years old.
The rain can render me morose; Heck, when I was a kid,
The rain would sometimes cancel games and sometimes when it did,
I'd pout and whine as if the sun might never shine again...
I haven't been a kid for years, but I can tell you when
I heard the Women's Soccer League had said they wouldn't play
Until 2009 I felt like every rainy day
That screwed up every game in which I couldn't play, or watch.
I didn't think this time around the Women's League would botch
The chance to once again appear upon the sporting scene.
You think perhaps it hasn't? See, they say they only mean
That suddenly they realized that starting in '08,
Which they had said they'd do and which I still think would be great,
Would make the league compete with the Olympics in Bejing...
Um, maybe I'm an idiot, but, ladies, here's the thing,
We've known forever when the next Olympics would transpire.
The Chinese didn't spring it on us. So I must inquire
About that little light bulb that went off inside your head,
To tell you if you started in '08 you would be dead.
Look, once in every four years the Olympics do come up,
And just before the Games, the women have their own World Cup,
And if you're going to have a league, you know you'll have to play
When several of your players have to up and go away.
Hey, Women's League, I'm rooting for you. Honestly. It's true.
But what the heck am I to think, and what, then, must I do
When back in April you said spring '08 would be the time
When you'd be back in business. Say, that would have been sublime.
I do not take this lightly, folks, you've made of me a fool.
I told my friends that you'd be back, and when I went to schools,
I told the kids the Women's League was coming in the spring...
And now you've gone and made those kids think I don't know a thing.
But now you say you'll have more teams, more sponsors, and more hope,
If everything is put off for another year. I'll cope.
And I will still be rooting for a Women's League return,
Although I have to say that dark suspicion now will burn
Within the heart you'd captured when you said that you'd be back...
I'm getting older, dammit. I could have a heart attack.
Oh, I'll endeavor to remain a guy who likes your game.
I'll buy a ticket if you build it. It will be the same
As when you built the other league, the one that was "suspended:"
A term that meant our dreams were dashed, our happy days upended...
But, folks, please don't assume that I'll forget that you once said
That you'd be back in business in '08, because you led
That hopeful band of brothers, sisters, kids, and mom and dad
To think you had more going for you than you really had.
'09? Okay, '09 it is. I'll focus on that date.
But shouldn't you at least acknowledge that you're running late?
This program aired on September 7, 2007. The audio for this program is not available.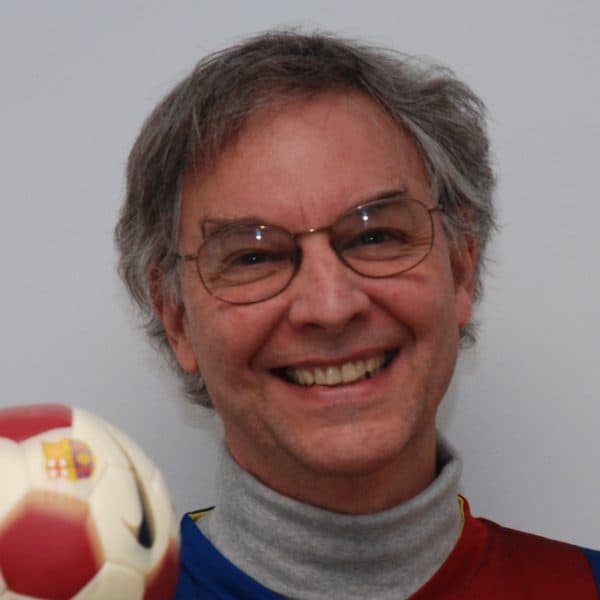 Bill Littlefield Host, Only A Game
Bill Littlefield was the host of Only A Game from 1993 until 2018.