Show rundown for 9/15/2007
49:01
Play
This article is more than 12 years old.
Baseball with Tim Kurkjian
Major League Baseball's pennant stretch is Tim Kurkjian's favorite time of the year. The ESPN baseball analyst joins Bill Littlefield joins to preview who's going where this fall.
Red Sox Manifest Destiny
Listen
If you're a baseball fan outside of Boston, there seems to be no escape from Red Sox Nation. The team's success in recent years has seemingly turned everyone into a Sox fan and they are not just going to Fenway. The "faithful" are making pilgrimages to ballparks in Chicago, Baltimore, and Tampa in numbers that sometimes make Red Sox road games seem like home games. Bill Littlefield has more on this phenomenon.
Camera-Gate!
Listen
The New England Patriots and their coach Bill Belichick were handed heavy fines and will forfeit at least a first round pick for videotaping New York Jets defensive coaches signaling in plays to the field. Where does this act of gridiron skullduggery rank in the significant annals of NFL cheating? Paul Attner, formerly of The Sporting News and now our unofficial football historian joins Bill Littlefield on the line.
Soccer Apartheid
Listen
Only A Game's Ken Shulman found that in South Africa, a land of many colors, sport is still a matter of black and white.
Letters
Listen
Bill looks into the OAG mailbag, or to be more accurate, the OAG inbox.
Belichick's Blunder and More with Charlie Pierce
Listen
Bill Littlefield and Only A Game analyst Charlie Pierce discuss: a sports spying trifecta, the NHL's attempt to draw a line in the sand, and an old friend from Rhinelander, Wisconsin.
"The Worst of Sports"
Listen
In these days when our games are riddled with embarrassment and incarceration, "The Worst of Sports," a new book subtitled "Chumps, Cheats and Chokers From the Games We Love," is guaranteed to be obsolete very soon. But it's here, anyway, and Bill talks to one of its authors, Matthew Rosetti.
This program aired on September 15, 2007.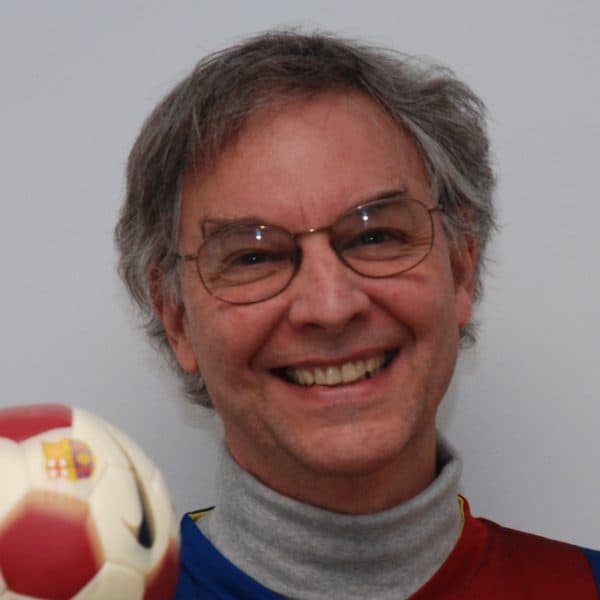 Bill Littlefield Host, Only A Game
Bill Littlefield was the host of Only A Game from 1993 until 2018.