This article is more than 11 years old.
It's perhaps not fair to characterize Deval Patrick, the governor of Massachusetts, as a guy who prefers robots to real people, but the temptation is irresistible.
Governor Patrick has come out in favor of casinos in Massachusetts — three of them — and against slot machines at the race tracks, which, in the current economy of horse racing, is tantamount to coming out against race tracks.
If you have ever been to a thoroughbred race track, you know that such a venue as it is features human beings doing things like scribbling in the margins of their programs, trying to hide their picks from fellow railbirds, shouting at the guy in front of them in the line at the paramutual window to hurry up, and ripping into confetti tickets rendered worthless by a slow horse, a conniving jockey, a lazy trainer, a sloppy track, or a larcenous tout...all of whom are human beings acting pretty much the way human beings are inclined to act. Except for the slow horse.
If you have ever been to a casino, you know that the such places depend on people who sit slumped like zombies, pumping money into mechanical boxes unlikely to reward them with anything more than noise and color.
At the track, you stand out in the weather and watch a competition. If you win, you have beaten the odds, the state's outrageous takeout, and most of your fellow handicappers. At the end of the afternoon, you can walk out to the parking lot convinced that you are a very smart person.
If you win at the casino, you have been lucky enough to drop a coin into a slot at the moment when a computer mechanism randomly spits out coins rather than retaining them.
The only excuse for slot machines is that they may prolong the life of some horse tracks. Such tracks have been the setting for excellent stories featuring characters with names like Regret and Harry the Hat. Casinos have been the setting for stories featuring James Bond, but those casinos are impossible. James Bond never had to walk past a thousand slot machines to get to the baccarat table. That's how you know the casinos in which he beats the bad guy while a gorgeous woman leans over Bond's shoulder aren't real. The gorgeous woman is another tip off, as is the beaten bad guy.
Maybe Governor Patrick hasn't read enough Damon Runyon. Or maybe he hasn't been to the track. Or maybe he hasn't been to the casinos.
This program aired on September 19, 2007. The audio for this program is not available.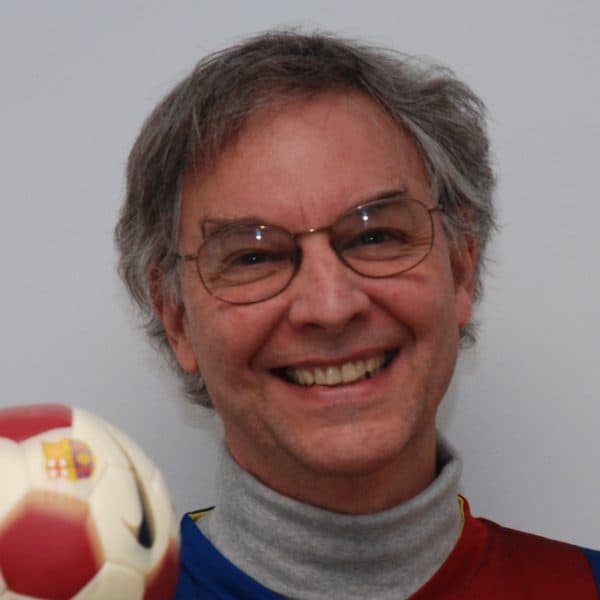 Bill Littlefield Host, Only A Game
Bill Littlefield was the host of Only A Game from 1993 until 2018.