Brazil Sambas into the Finals
This article is more than 11 years old.
On Sunday, Brazil will play Germany to determine the Women's World Cup Champion. For the second consecutive Cup, members of the U.S. team will watch the final from the sideline.
The semi-final game in which Brazil outscored, outsmarted, and out-hustled the U.S. team has been and will continue to be analyzed by people who previously may not have known a soccer ball from a samba step. Numbers of them have railed against Coach Greg Ryan's decision to change goalkeepers for the game against Brazil. Some of them have also criticized the officiating, especially the call that knocked Shannon Boxx from the game at the end of the first half, cutting the U.S. squad to ten.
But the U.S. did not lose to Brazil because Brianna Scurry had replaced Hope Solo in goal, or because the officiating was squirrelly. Brazil beat the team that used to be number one in the world because Marta — no last name required - Brazil's most celebrated player, excelled when it mattered most and scored two goals. She and her teammates had possession of the ball for sixty three percent of the match and made very few mistakes. One index of the extent to which Brazil controlled play is that the U.S. team, this edition of which has depended heavily on set plays, took a measly two corner kicks.
So on to conclusions:
The queen is dead, long live the queen.
For the first time in their history, the U.S. Women's Team will be doing what men's soccer teams all over the world have been doing for a long time: they'll be looking up at Brazil.
But fans who watched the games leading up to the semi- final saw that Brazil isn't the only improved side. England was impressive in stretches; Australia managed to come within a goal of Brazil; Norway knocked off China in China; Sweden, which didn't even get out of group play, beat North Korea, which did.
In short, the competition in the women's game is more widespread and much improved. With the exception of a few games involving Ghana and Argentina, most of the matches were close.
But post-mortems, even encouraging post-mortems, are premature. We can still look forward to Sunday morning, when the U.S. will play for third place, and the Brazilian women will try to do what their male counterparts — for a change - could not do last summer, and win a World Cup.
This program aired on September 27, 2007. The audio for this program is not available.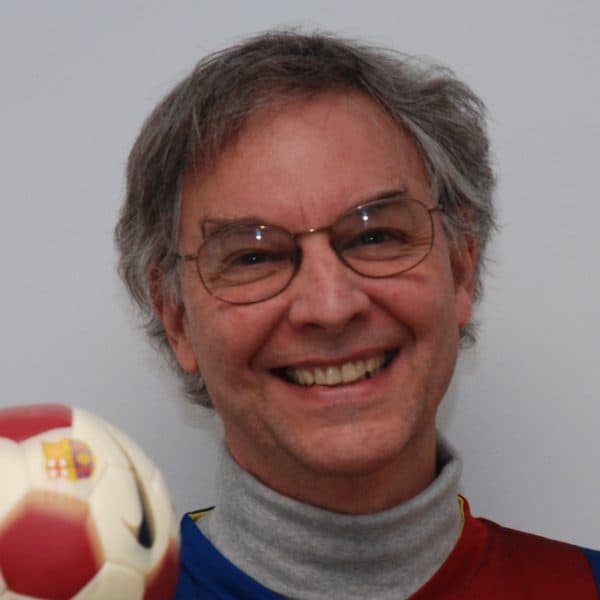 Bill Littlefield Host, Only A Game
Bill Littlefield was the host of Only A Game from 1993 until 2018.