The True Value Of Home Field
This article is more than 12 years old.
You want to talk home field advantage? I'll give you home field advantage. The fans of Millwall, an English soccer team, once chased the Sheffield Wednesday team off the pitch, terrifying them so thoroughly that the players refused to make the run from the visitors' locker room to the bus that would carry them home, remaining Millwall's prisoners for hours.Or how about Davis Cup tennis, where the home side gets to decide the surface upon which the matches will be played? Your guys aren't as quick as the visiting team's players? Okay. You play 'em on the beach.This is not to say there is no such thing as home field advantage in baseball. In fact, three of the teams that made the current post-season — the Angels, the Diamondbacks, and the Rockies — had losing records on the road.Several variables can be used to explain this circumstance, although, by me at least, not confidently. The dimensions of the ballpark can favor the home team: the hitters know the wall in left is further away than it looks; the defense knows how to play balls bouncing off that wall.Lots of teams that aren't fast have been known to slow down teams that are by watering the base paths until just before the point where vegetation would begin to show. It's harder to bunt for a base hit if you can only get out of the batter's box by slogging through mud.Fans can matter, too. The Angels of Anaheim may not be intimidated when a portion of the 34,000 Red Sox fans in Fenway Park begin chanting "Yankees Suck!" but they could become disoriented. One can imagine them sneaking looks tat heir shirts, just to make sure they haven't become New York.But this business of home field advantage should not be taken too seriously when it comes to baseball. Many factors are likely to be more significant than where the games are being played. There is, for example, pitching. Teams playing behind a pitcher or pitchers capable of shutting out the opposing team tend to win, no matter where they're playing. Then there is hitting. Teams capable of generating lots of hits, at least several of which leave the park, are likely to win, never mind the location of said park. Fielding is important, too. Teams that kick the ball around and give their opponents more than three outs an inning generally lose, even when their employees have all spent the previous night at home in their own beds.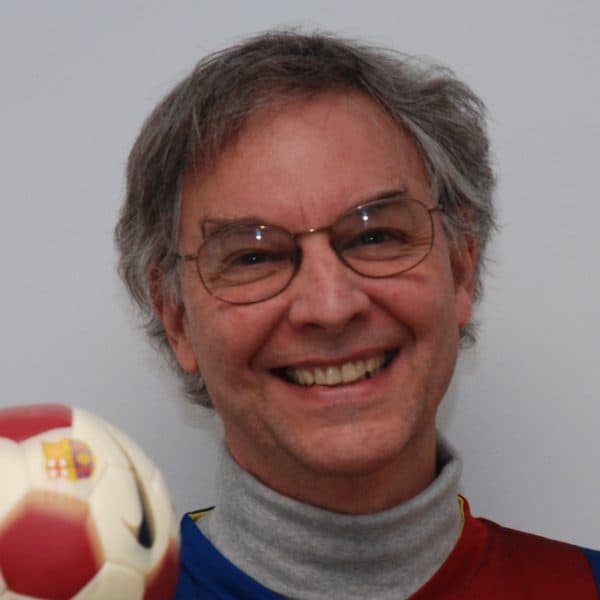 Bill Littlefield Host, Only A Game
Bill Littlefield was the host of Only A Game from 1993 until 2018.