This article is more than 12 years old.
In the prologue to Backyard Giants, author Susan Warren claims that the people who grow the world's largest pumpkins are "not much different from athletes who compete for any Olympic gold medal to prove they've reached the pinnacle of their sport."
I kept reading, anyway.
Backyard Giants celebrates the gardeners who battle "hungry insects and rodents, nasty microbes, blistering heat, and early cold snaps" to pump up pumpkins that get so big and weird that they no longer look like pumpkins at all. They look like "lopsided lumps," "alien pods in the cargo bay of a spaceship" or "huge, cancerous tumors." The biggest of them weigh a ton and a half. Many of them aren't even orange.
The heroes of Ms. Warren's foray into the world of giant pumpkins and the people who grow them are Dick and Ron Wallace, a father and son who cultivate monstrous specimens in Rhode Island. Together they talk about the potential of various seeds and the proper mixture of fertilizers. They moan about the weather. At the height of the growing season, they whine when their pumpkins gain less than fifty pounds a day. They worry about some guy in Ohio who is said to be engaged in the production of a pumpkin that may weigh well over fifteen hundred pounds.
One of them manages to stay married.
Backyard Giants would be a ridiculous book if it weren't for the enthusiasm, wisdom, and sense of humor Susan Warren brings to the stories of these people who share one of the more curious obsessions I've ever encountered.
This program aired on October 18, 2007. The audio for this program is not available.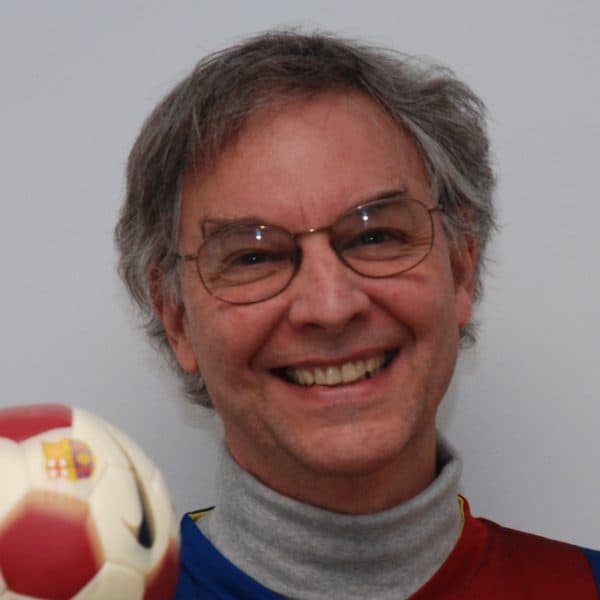 Bill Littlefield Host, Only A Game
Bill Littlefield was the host of Only A Game from 1993 until 2018.