This article is more than 12 years old.
If history repeats itself, no problem.
Long, long ago, in 2004, the last time the Boston Red Sox won the World Series, they earned the right to vanquish the St. Louis Cardinals by falling behind the New York Yankees, three games to none, then beating them four straight. So according to history, this year's Red Sox have the Indians right where they want them, except for the part about winning that first game in Boston...which is probably okay, because history doesn't necessarily always repeat itself exactly.
On the other hand, when your team whacks three homeruns in a row and still loses the game by four runs, which is what happened on Tuesday night in Cleveland, you can't help wondering if perhaps this isn't Boston's time.
Except of course that it is Boston's time.
When has it ever been more thoroughly Boston's time?
The disappointments of games two, three, and four in the American League Championship Series notwithstanding, the Red Sox are still playing on October 18th. In any city not marbled with delusions of entitlement, that would be sufficient.
The New England Patriots are undefeated. Last weekend they demolished the formerly undefeated Dallas Cowboys. If the Pats don't run the table through the rest of the season and win the Super Bowl again, it will be an upset.
The Boston College football team, also undefeated, is ranked third in the land.
The Celtics, having acquired Kevin Garnett and Ray Allen, will compete for the first time in years.
The New England Revolution won their first hardware, the U.S. Open Cup earlier this fall. They are as likely as anyone to win Major League Soccer's championship.
Oh, yeah, but the Red Sox, our Red Sox... Manny and Big Papi and 'Tek... if they lose again tonight, they'll be finished for the season and there will be no fall classic in Boston and the suffering in a city that has waited three, long years for another World Series Champion, and oh, the humanity!
Look, these days, the humanity that roots for teams here is more fortunate than the humanity that roots for teams anywhere else. I know it's a weird proposition for a Boston sports fan to embrace, but there we are.
And if you don't buy that, at least for another evening, there's always that stuff about history repeating itself.
This program aired on October 18, 2007. The audio for this program is not available.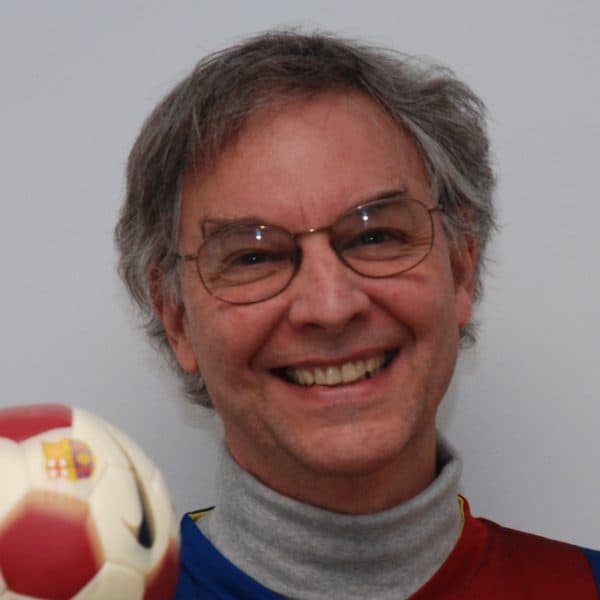 Bill Littlefield Host, Only A Game
Bill Littlefield was the host of Only A Game from 1993 until 2018.