This article is more than 13 years old.
In times I can recall, though barely, players, when their season ended,
Went back to the farms they lived on and the people they'd befriended
Back when they were high school stars or phenoms on the sandy lot...
Now those lots have gone to mansions. This, instead, is what we've got:
Players' agents loudly squawking, hawking barker-like, their wares:
"Who will pay him thirty million? You, sir, he will end your cares!
Everywhere he plays, he's brilliant. He'll draw fans where'er he goes..."
Where his market value takes him only his accountant knows.
In the time when baseball's season ended on an autumn day,
Players, as they left the ballparks, maybe went elsewhere to play...
Down to Venezuela, maybe, Puerto Rico, Mexico...
Now they needn't play in winter. Most are more inclined to go
Into private gyms with trainers charged with trimming body fat.
What would Ruth, the mighty slugger, make of a routine like that?
Not so long ago the players needed workouts in the spring...
They would run in rubber suits and starve themselves so they could bring
Their lumpy bodies back toward fitness after months of chowing down...
Now their bodies are investments. We would ridicule the clown
Dumb enough to show up fat for February's exercise...
Something Ruth did every spring before a public's loving eyes.
This is not to say that baseball's less than what it used to be,
Only that, like lots of things, it's different. Also it, and we
Have both grown older in a world where television makes the calls...
Puts a little box up on the screen to show us strikes and balls,
Fills the space between innings with the ads for all the stuff
That will make us last much longer if we don't last long enough....
Which is good, because the games take more time now. There is no way
Night games played in late October do not tumble into day.
Will I miss the baseball season, now it's reached its chilly end?
Only as I'm bound to miss a cherished presence, aging friend...
Older, changed, but then what isn't? Nothing born in time stands still.
Baseball, altered, still endures. With any luck it always will.
This program aired on November 1, 2007. The audio for this program is not available.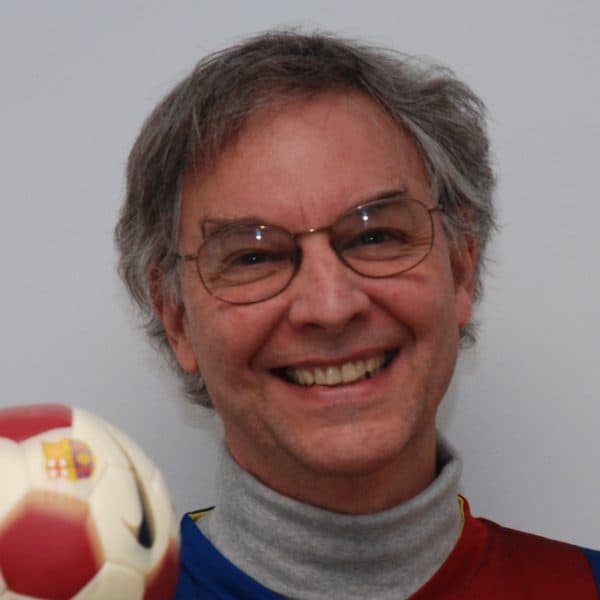 Bill Littlefield Host, Only A Game
Bill Littlefield was the host of Only A Game from 1993 until 2018.