Show rundown for 11/3/2007
58:13
Play
This article is more than 13 years old.
Pats/Colts... In Case You Hadn't Heard
Goliath vs. Bigger Goliath, Undefeated vs. Bigger Undefeated, Laser Rocket Arm vs. Hunky McFabulous. Bill Littlefield talks to the Indianapolis Star's Bob Kravitz about the greatest thing that has ever happened... EVER!
Our Football Over There
Listen
Last Sunday, Only A Game's Karen Given attended the most highly anticipated American Football game in British history.
NBA with Kevin Hench
Listen
The NBA regular season tipped off this week and that means it's time to be bored by the defending champion Spurs, ponder where Kobe Bryant will go, and declare the league is in trouble...again. Littlefield gabs the hoops gossip with Fox Sports' Kevin Hench.
The Appalachian State Story
Listen
Their September victory over Michigan instantly became one of the greatest upsets in sports history. But that was just one chapter in Appalachian State's success story. Ron Schachter reports from Boone, N.C.
Perfect Love
Listen
Commentator Elissa Ely finds perfect love on the sidelines of a soccer game.
Torre To L.A. and More with Charlie Pierce
Listen
Bill and Only A Game analyst Charlie Pierce discuss: Torre in Dodger blue, balls both missing and asterisked, and you guessed it, more Colts and Pats!
"Running The Table"
Listen
With a nickname like "Kid Delicious" Danny Basavich pretty much had no choice but to be one of the greatest pool players ever.
This program aired on November 3, 2007.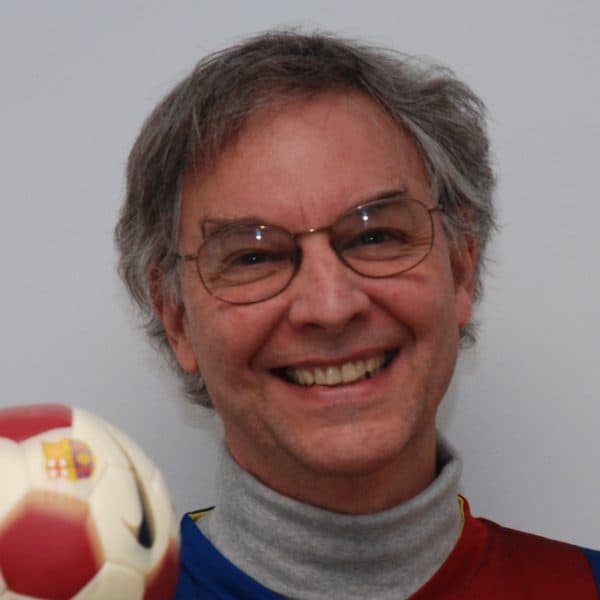 Bill Littlefield Host, Only A Game
Bill Littlefield was the host of Only A Game from 1993 until 2018.