This article is more than 13 years old.
If they win, the Revolution's coach, Steve Nicol, and his players will deserve a great deal of credit. Not only will they have beaten the defending champs, they will have scampered, scuttled, or snuck out from under a distinction as ugly as it would have been burdensome. Because if New England loses on Sunday, they will have lost the Championship Game four times.
This anti-accomplishment would not be unprecedented if we open the competition to hapless teams playing other games. Consider football. The Minnesota Vikings have made the Super Bowl four times, except that the first time they made it, nobody had thought to call the game "The Super Bowl." Anyway, Minnesota lost all four games. The Denver Broncos have lost four Super Bowls, too, but unlike the Vikings, Denver has also won a couple. Then we've got The Buffalo Bills. Or at least the people in Buffalo have, like it or not. The Bills made it to the Super Bowl four consecutive times and lost all four games. They lost in the north and the south and the east and the west. They lost the first one of those games by a single point. They lost the third one fifty two to seventeen. They showed up for the fourth one, anyway. Remarkable.
But even compared to Buffalo's run of bad luck and fumbling, New England's notoriety, should the Revolution fail to win on Sunday, would be singular. Under whatever designation, the Super Bowl has been lumbering along for four decades. Losing four times means the Bills have come up short in a little under a tenth of the games. Major League Soccer has only been with us since 1996. Should the Dynamo prevail this time around, The Revolution will have lost thirty three percent of the league's championship games.
And the preposterous way in which the deities and imps presiding over our games have smiled on New England lately means now losing would be even worse for the Revs. Boston's Red Sox have just won their second World Series in four years. The Revolution's landlords, the Patriots, are playing as if they may never lose again. Even the Celtics are hot. If the Revs come up short Sunday, they will not only be losers, they will be lonely. Chumps in a town chock full of champs.
Who needs that? I'd be rooting for them now even if I hadn't been doing so for twelve years.
This program aired on November 15, 2007. The audio for this program is not available.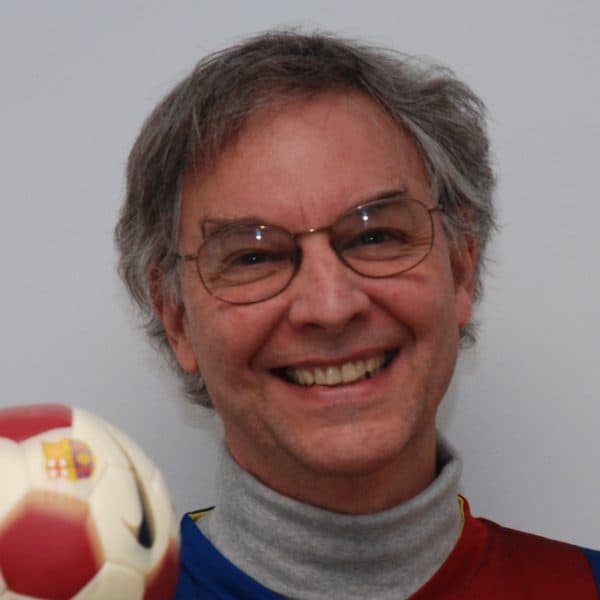 Bill Littlefield Host, Only A Game
Bill Littlefield was the host of Only A Game from 1993 until 2018.