This article is more than 13 years old.
He did it. No, he didn't.
He's lying. No, he's not.
Perhaps the wily congressmen will find out quite a lot.
He won those games on grit and sweat.
He won 'cause he was juiced.
It's awful when the game we've loved is stupidly reduced
To dueling sets of lawyers,
To secret tapes of calls.
It makes one yearn for safe and out, for simple strikes and balls.
The trainer followed orders.
The trainer told a lie.
He didn't shoot up Roger. He shot up the other guy.
Except when Roger's joints would creak
And pulse and throb with pain.
'Twas then the trainer'd shoot him up with soothing Lidocaine.
For Roger says that steroids
And HGH as well
Are only short-term fixes that can't make a fellow well...
Which leads a man to wonder
About Roger's aging brain...
Was "long-term fix" imprinted on those vials of Lidocaine?
Such questions are for doctors
Or pharmacists, I guess,
And certainly these rounds of "he said/he said" are a mess
That baseball fans could do without
As hot stoves warm their nights,
And Roger and his lawyers, were well within their rights
To tape a guy who didn't know
His words would be preserved.
For that, my friend, is Texas law. He got what he deserved...
Unless, of course, he didn't,
And he only said what's true,
When he told old Mr. Mitchell what he did and didn't do.
I think he might have done that thing.
They'd told him, should he fail,
That he'd be training inmates in the yard within a jail.
Ah, what a hopeless tangle,
A briar patch quite lacking
In anything but damaged men relentlessly attacking.
It makes one long for simpler times,
For games beneath the sun,
Wherein the players hit and field and sometimes almost run...
I speak, of course, of days without
The stressing and the straining...
I wish it were a month from now. 'Twould almost be spring training.
This program aired on January 10, 2008. The audio for this program is not available.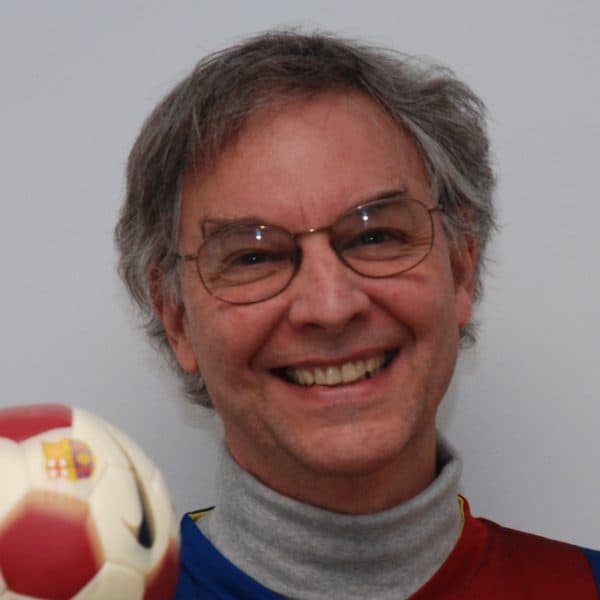 Bill Littlefield Host, Only A Game
Bill Littlefield was the host of Only A Game from 1993 until 2018.