This article is more than 13 years old.
"Tarnished Heisman" tells the story of how Reggie Bush, now a running back with the New Orleans Saints, collected hundreds of thousands of dollars in cash and various other goodies from potential agents while Bush was still playing football at the University of Southern California.
The unhappiest potential agent is Lloyd Lake. Lake founded a dream called New Era Sports and Entertainment based on the understanding that when Bush signed his multi-million dollar pro football contract, Lake's company would be representing him. According to Lake, this assumption was founded on assurances from Reggie Bush's stepfather, LaMarr Griffin. The assurances turned to dust, as did promises from Griffin that Lake would get back all the money he'd given Bush and members of his family, including Griffin. While the dream was dying, Lake found out that Bush had also been accepting money from at least one other agent. Eventually Lloyd Lake became frustrated enough to resort to that great American engine of vengeance, the law suit.
Don Yaeger, the former investigative reporter who wrote "Tarnished Heisman," acknowledges in the beginning of the book that Lloyd Lake was paid to cooperate in the project, and that nobody from the Bush camp would consent to be interviewed. That significant slant aside, the case the book builds against Bush is convincing. He comes across as at best a self-absorbed dope, at worst as a manipulative crook. The University of Southern California, the school's athletic department, and U.S.C. Head Coach Pete Carroll also appear to be covered in slime.
The story of Reggie Bush's career as an exceptionally well-paid amateur football player is instructive. It's probably also representative. Football fans who prefer to regard the college game as good fun of a Saturday afternoon rather than a business riddled with corruption and hypocrisy may want to stay away from "Tarnished Heisman."
This program aired on January 17, 2008. The audio for this program is not available.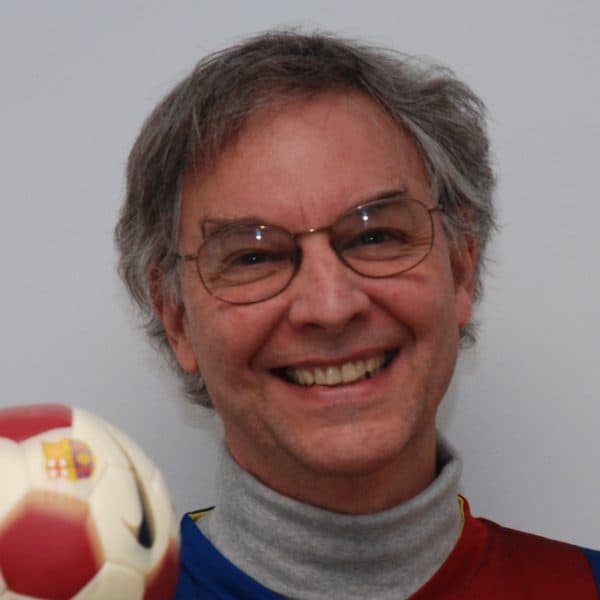 Bill Littlefield Host, Only A Game
Bill Littlefield was the host of Only A Game from 1993 until 2018.