This article is more than 11 years old.
Micky Ward, the pride of Lowell, Massachusetts and the boxer about whom Bob Halloran writes in Irish Thunder, won something called the WBU Light Welterweight Championship, but Halloran acknowledges that the distinction was "fourth on the list" of the five light welterweight titles circulating among Ward and his peers like so much comically inflated currency.
According to Halloran, Ward's achievement had less to do with gaudy championship belts and national acclaim than with the determination and resilience that characterized the boxer's long career.
Halloran quotes boxing analyst Larry Merchant, who claims "guys like Micky Ward are the heart and soul of the sport." By this he means that Ward delighted fans who valued toughness. He would continue fighting after he'd sustained cuts that would require dozens of stitches to close, or after he'd suffered shots to the head that left him seeing two or three opponents instead of just one.
Whether that sort of behavior is heroic or stupid depends on one's point of view. Halloran argues that Ward, most of whose family members were at best chronically irresponsible, at worst drunk, stoned, or in jail, could not rise from the chaos of his origins by any means other than boxing. That's the rationale that has led an awful lot of young men with no money into brain-damaged middle age. Halloran acknowledges that although Ward maintains that a CAT scan toward the end of his career "didn't show nothing wrong," dementia is still a real possibility. On the positive side, Ward did retire from boxing with enough money to buy himself a house in Lowell and start a business or two. But back on the negative side, the older brother who'd given up crack cocaine to help with Ward's career went back to drugs when the fighter hung up his gloves.
At one point after he's described a tough fight Ward won, Halloran characterizes the fighter as "the best thing to happen to Lowell since, well, maybe forever." Fans of the Lowell Folk Festival or the Lowell Spinners and readers of Jack Kerouac may not agree, but writing about boxing has often been inclined toward hyperbole.
This program aired on February 8, 2008. The audio for this program is not available.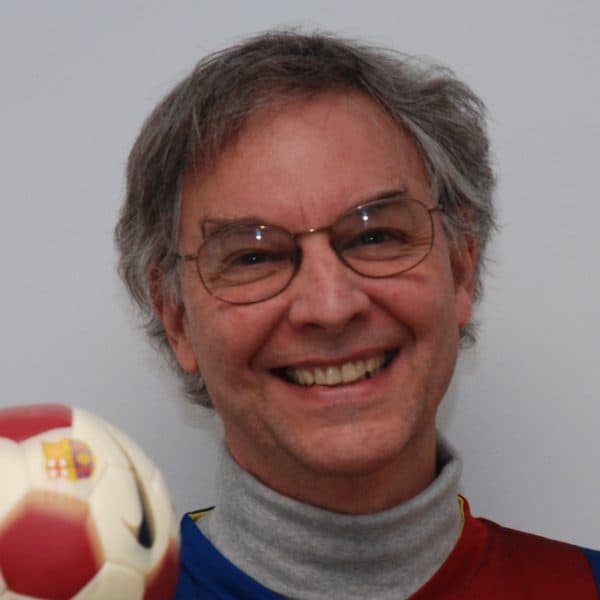 Bill Littlefield Host, Only A Game
Bill Littlefield was the host of Only A Game from 1993 until 2018.