This article is more than 12 years old.
Chris Coste's book is subtitled "How I Finally Made It to the Big Leagues After 11 Years in the Minors." That achievement is certainly unusual. Coste has been exceptionally persistent and consistently solid as a catcher and a hitter for more teams than he can remember, unless he's really concentrating. He's also been more confident than anybody who's been in the minor leagues for eleven years has any right to be, and he's been married to a woman whose patience probably ought to be celebrated in the Guinness Book of World Records. Coste wrote the book himself, which is also remarkable. Almost all books involving athletes are of the as-told-to ilk, and lots of the athletes don't read the results. Even Jim Bouton help. But Coste is an unusual character in Major League Baseball. As he reports in a chapter titled "Minor-League Stiff, "I've been the best hitter on a team, the worst hitter, I speak fluent Spanish, and I've always been communicative and open-minded." You might be able to come up with lots of guys who could check off two of those distinctions, but all four? It's not hard to imagine that one day Chris Coste will be a manager. But not yet, because perhaps the most remarkable thing about the current back-up catcher for the Philadelphia Phillies is that he's parlayed his entrance into the big leagues at thirty three into a bit of a career. His rookie year was 2006. In limited duty this season, he's already banged out three doubles and a homerun. If he's not careful, his achievements in the Majors will overshadow the story of the persistence he displayed in making the show, and he'll have to write another book.
This program aired on April 17, 2008. The audio for this program is not available.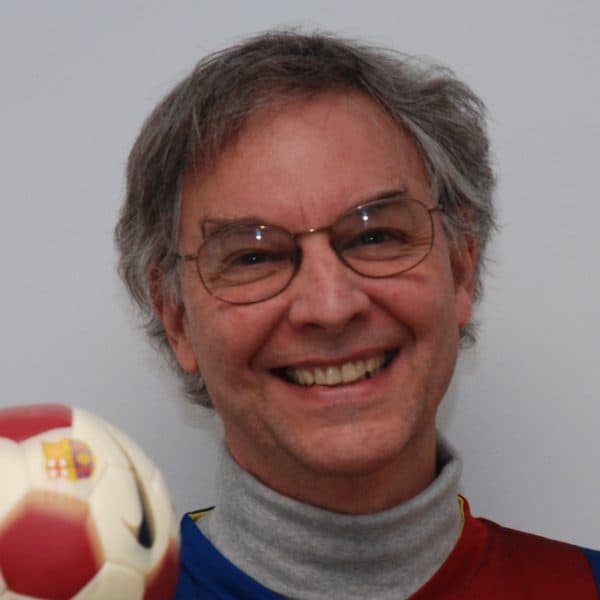 Bill Littlefield Host, Only A Game
Bill Littlefield was the host of Only A Game from 1993 until 2018.