This article is more than 13 years old.
Basketball fans have a little something extra to look forward to this summer. Even though the finals are over, the Summer Olympics are fast approaching, with basketball being one of the events. However, talks of how one player is being considered un-patriotic have grabbed Bill Littlefield's attention. Bill comments on Russia's newly acquired point guard.
Becky Hammon, a perennial WNBA all-star, says her favorite foods are pasta, lobster, and steak the way her mom makes them. She says the playing of the National Anthem is her "favorite moment before each WNBA game." At a recent San Antonio Silver Stars promotional event, Hammon served up chicken sandwiches at McDonalds. Despite the fact that she did not include apple pie with that pasta, lobster and steak, Becky Hammon is about as all-American as a young woman could be. So why does Anne Donovan, the coach of the women's basketball team the U.S. will send to Beijing, regard Hammon as unpatriotic? Because at the summer games, Hammon will play for Russia. That opportunity arose because during the winter, Hammon plays basketball for CSKA, a professional club in Russia that pays her six times as much as the $95,000 she makes playing summers with the Silver Stars, and because last year, when U.S.A. Basketball invited twenty three players to try out for the Olympic team, the list did not include Becky Hammon, though she was last season's MVP runner-up in the WNBA. When that list was expanded to thirty in September, Hammon did get a call. She chose honoring her Russian contract over what she regarded as a long shot to make the U.S. team. Becky Hammon acknowledges that money did play a part in her decision. She is, after all, an American. But she maintains that the more compelling reason for taking advantage of the duel citizenship Russia granted her in February is that she wants to play in the Olympics. She'd rather wear red, white, and blue, but if it's a choice between wearing Russian red and white and watching the games on t.v., she'll suit up for Russia. There is much to celebrate in this decision. To shrug off the notion that the Olympics must be about the bragging rights one country achieves over another is not unprecedented, but it is rare and admirable. Beyond that, in the face of charges that she is unpatriotic, that she is a greedy ingrate, and that she has, essentially, defected, Becky Hammon has said, "this is a game of basketball." It's easy to root for that magnificently sensible observation.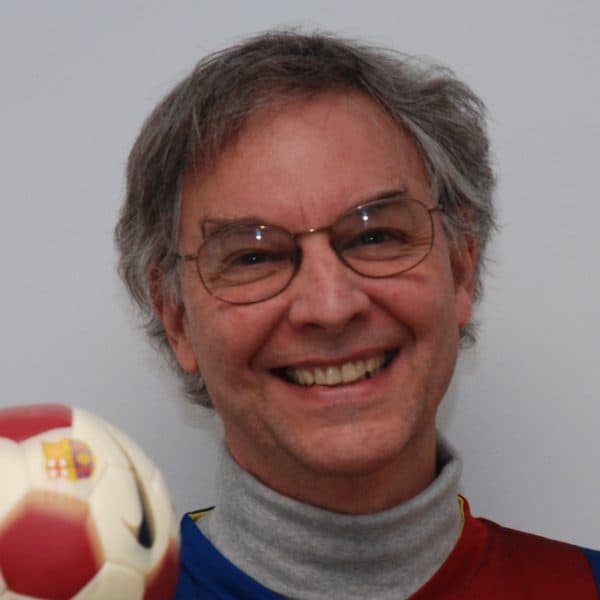 Bill Littlefield Host, Only A Game
Bill Littlefield was the host of Only A Game from 1993 until 2018.