This article is more than 11 years old.
Like millions of people around the world, Bill Littlefield has been watching the Olympics and the news. In fact, he's been watching both enough so that they have invaded his dreams.
Last night I had the strangest dream. I dreamed about the Games.
The dreaming came in colors, and there was some naming names.
It all began with Michael Phelps. You may think me a fool.
But Phelps, who was completely dressed, would not jump in the pool.
"I can't compete here in Beijing; they're dying in Darfur."
The crowd within the Water Cube was stunned, and there was more.
"There must be free speech in Beijing," said Phelps, and then, by God,
The dream went to another place. In dreams that's not so odd,
And all the Chinese gymnasts stood, and though it was a shock,
They said as one they'd not compete while war raged in Iraq.
As if in solidarity, the members of the team
Playing softball for Australia rose and in this crazy dream,
They told the umpire they'd not ever take the playing field –
And in this firm decision they were certain not to yield -
As long as Russian troops were marching into Georgia's space,
And athletes from around the world, of every creed and race,
Agreed that there would be no Games, for none of them would play,
Until the soldiers everywhere had put their guns away.
And furthermore, the athletes said, if you would have us run
And swim and jump and hit and throw and kick - all for the fun
Of many millions watching, then you all must now agree
That no one will go hungry and that people will be free. Now, that might seem a crazy hope, except that in this dream,
The corporations running things began to loudly scream
That they'd invested billions, and that they were damned if they
Would take the loss they'd have to take if athletes didn't play,
And all the corporate honchos called the heads of all the states,
And said "Knock off the wars and the oppression, boys, the fates
Have changed, and we've a bundle on the line, so we need quiet.
And peace there was, throughout the world, because those guys could buy it. There ends the story, like the dream, although I hope that when
I go to sleep again tonight, I'll have that dream again.
This program aired on August 14, 2008. The audio for this program is not available.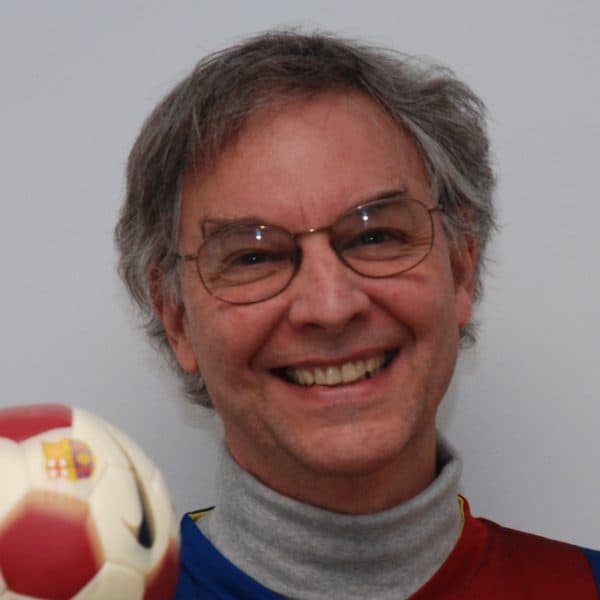 Bill Littlefield Host, Only A Game
Bill Littlefield was the host of Only A Game from 1993 until 2018.