Lessons From the 2008 MLB Playoffs
This article is more than 11 years old.
Anything can happen in the MLB post-season and this year is no exception. Bill Littlefield tells us what lessons could be learned from this fall's unpredictable MLB playoffs.
You can't make stupid mistakes – like over-running second base – and expect to win in the post-season, unless you can.

If you let the opposition's best offensive player hit .500 against you, you won't win, unless you do These are among the things baseball's current playoffs have taught us. B.J. Upton of the Tampa Bay Rays committed the base-running gaffe on the day the Rays beat the Red Sox, 9-1. Manny Ramirez of the Dodgers hit about .500 through the first four games his team played against the Phillies. The Phillies won three of those games.

When all the chips are on the table – gee, I love that kind of talk - the exceptionally poised left-hander who hasn't lost at home all year will beat the hot-headed right-hander known for getting into fistfights with his catcher and shouting matches with his manager. Unless he doesn't…as in, Tampa's Matt Garza, 19-22 lifetime, wins, and Boston's Jon Lester, 27-8, gives up about eleventy-seven homeruns and loses.

In the late innings of critical games, the experience of a manager who has led teams to championships in the past will give that man an enormous advantage. Unless it doesn't, which was apparently the case when the Dodgers, under Joe Torre, couldn't hold a lead on Monday in the game that enabled the Phillies to go up, three games to one. When Major League Baseball's post-season began, it seemed to offer all sorts of splendid possibilities. The Cubs could have faced the White Sox in an all-Chicago World Series. The Angels could have faced the Dodgers in what would sort have been an all-Los Angeles World Series, the curious fact of Anaheim notwithstanding. In either case, a great deal of airline fuel would have been saved, which certainly would have been a good thing in these difficult times.

The Red Sox could have faced the Cubs in what would have been the ultimate all-old-timey stadium World Series. That would have felt like a good thing. Who can argue against games played before fewer luxury box owners and more people willing to sit outside? None of that worked out, of course, and that's kind of a shame, but the unpredictability endures. For that fans can be grateful.
This program aired on October 16, 2008. The audio for this program is not available.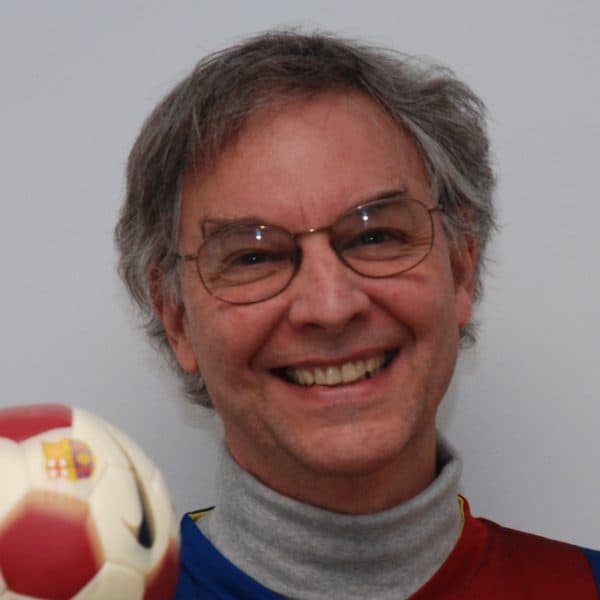 Bill Littlefield Host, Only A Game
Bill Littlefield was the host of Only A Game from 1993 until 2018.