This article is more than 11 years old.
The young Tampa Bay Rays are more than capable of taking the 2008 World Series crown, and Bill Littlefield tells us why some sports fans want to see the Rays' Cinderella story come true.
The Phillies fan cried "Why Can't Us!"
And that's created quite a fuss
Among not only Tampa fans
But anyone who bravely stands
For grammar in a vulgar time –
And yet, it seems to me sublime –
"Why can't us" all, in days this dark,
Proceed without the question mark? In any case, with young Cole Hamels
(He'd rime well with two Al Trammels)
Philly has a superstar
Who's helped them get about as far
As most fans feel they'll get this season…
Tampa Bay provides the reason
People think the Phils might fail
To win the Series, hence to sail
Beyond just very good to great,
But also on their brimming plate
Are Howard, Utley, Victorino
(All can chase the bases clean) Oh, Who'd not root for ancient men,
Like Jamie Moyer, once again
An active pitcher, at an age
Where most men merely sit and rage
Before their television sets,
As both teams crush their witless bets. But if brave youth is what you favor
When two teams play, you can savor
Tampa's starting pitchers, they
Were mostly born before the day
That Ronald Regan rose to shout
That in his mind there was no doubt
That Star Wars was no fantasy
But was a way that you and me
Could foil the evil empire's plot
To bomb us and take what we've got.
Nor is that youth the only reason
To support the Rays this season:
They've got Carlos Pena, too,
And Crawford and Baldelli, who,
Despite disease that's compromising
Mitochondria, is rising Every day to help his team
Conclude the journey to a dream
That seemed unlikely in the past…
Unlikely? They've been always last
Except one year, kaloo, kalay
When they were next to last. So, say
Would it not be a hoot to see
The Rays win everything? For me,
That would suggest a kind of hope
-And call me, if you like, a dope –
That things impossible occur…
That things that are and things that were
Can be completely different things…
If those long last can wear the rings
Of champs, it may not be so strange
For other upsets, further change… You have your dreams, I'll have mine, too…
And let's see what these Rays can do.
This program aired on October 23, 2008. The audio for this program is not available.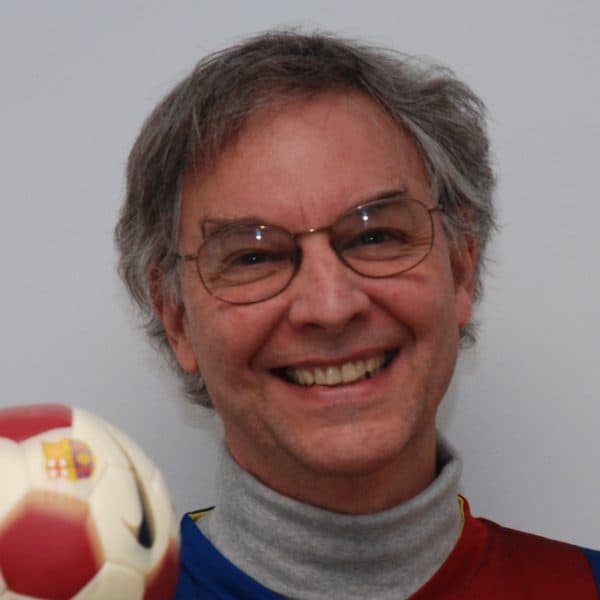 Bill Littlefield Host, Only A Game
Bill Littlefield was the host of Only A Game from 1993 until 2018.