This article is more than 12 years old.
In order to follow Tiger Woods through each tournament in which he played during 2008, Bob Smiley braved herds of golf fans, some of whom were polite, and some of whom were drunk. He traveled halfway around the world. He hauled himself out of a sickbed to watch golf in the desert, and to seek out – with the help of a cabdriver who didn't speak English - a golf course that hasn't been built yet. He paid more than four thousand dollars to attend a tournament.

The result is an entertaining account of the abbreviated season that saw Woods win nearly every event he entered, despite the fact that he was playing on a damaged knee and, for a short time, on a broken leg. It's no surprise that as a result of his experience, Smiley developed tremendous admiration for Woods, who comes across as an impossibly determined athlete. But what distinguishes Follow The Roar is Smiley's sense of humor. Though he recognizes the exceptional nature of Woods's achievements, Smiley never takes himself too seriously, and he's always alert to light moments that offer happy contrast to Woods's sometimes grim pursuit of perfection. In one of my favorite such moments, Smiley overhears Rocco Mediate, who is sort of an anti-Woods. At one point during his playoff with Woods at the U.S. Open, Mediate is walking past a U.S. Golf Association official who is reminding members of the gallery to stand still and be quiet. Mediate turns to the crowd, shrugs his shoulders, and says, "Or you can talk." It is not possible to imagine Tiger Woods acknowledging the existence of the gallery in that circumstance, let alone kidding with them. Fans of Tiger Woods will consider Follow The Roar essential, but Bob Smiley's not writing exclusively for folks who follow golf. He's good company, and what he witnessed is worthy of our attention.
This program aired on December 4, 2008. The audio for this program is not available.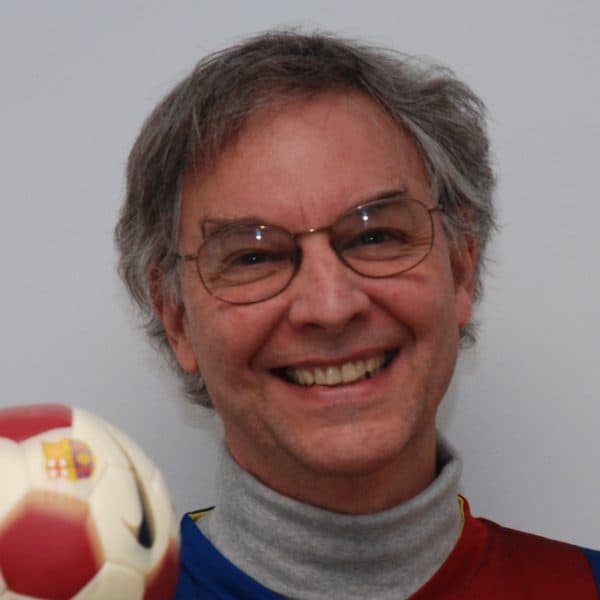 Bill Littlefield Host, Only A Game
Bill Littlefield was the host of Only A Game from 1993 until 2018.