Saturday, December 13, 2008
51:44
Play
This article is more than 12 years old.
The New York Yankees aren't pinching any pennies during the off-season as they recently offered hurler C.C. Sabathia 161 million dollars to don the navy pinstripes. Bill Littlefield talks with ESPN's Tim Kurkjian about the MLB's off-season deals and trades.
Penn State is set to face Southern California in this year's Rose Bowl and Joe Paterno has high hopes for his team and his position as the Nittany Lion's head coach. Only A Game's Joel Rose explores the influence of Joe "JoePa" Paterno on the school and its fans.
This year the Ball State Cardinals were one game away from a perfect 13-0 season. Despite a loss to the University of Buffalo, the team refuses to bow out silently and is ready for its final showdown against Tulsa in the 2008 GMAC Bowl. Bill Littlefield speaks with Doug Zaleski of the Muncie Star Press about the successful season of the 2008 Cardinals.
In the 1920's football player Red Grange was an unstoppable force and perhaps the biggest sports legend the country had ever seen. No one knows this better than author Gary Andrew Poole. Bill Littlefield talks with Poole about his new book, The Galloping Ghost: Red Grange, An American Football Legend.
Job Cuts Galore and More with Charlie Pierce Play audio Bill and Only A Game analyst Charlie Pierce discuss: MLB, NBA, and NFL staffing cuts, Hiesman candidates, and chess doping.
Don't know what to get your loved ones for the holidays? Have no fear, the 16th Annual Only A Game Holiday Gift Guide has arrived! Whether its a gnome bowling set or collegiate fragrances there is sure to be a gift to satisfy even the most die hard sports fan.
This program aired on December 13, 2008.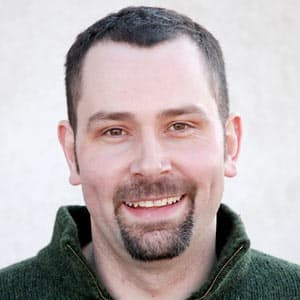 Doug Tribou Reporter/Producer
Doug Tribou was formerly a reporter and producer at WBUR and for WBUR's Only A Game.