Coach Auriemma smiled and said, "Recruit Rebecca Lobo."
If someone were to ask David Falk what advice he might have for a young attorney aspiring to be a great sports agent, and if David Falk had Gino Auriemma's sense of humor, Falk might say, "Sign Michael Jordan as your client."
In The Bald Truth: Secrets of Success from the Locker Room to the Boardroom, Mr. Falk is more inclined to say things like "Say what you mean, and mean what you say," and "Remember the golden rule: He who has the gold rules."
David Falk made a lot of money representing Michael Jordan, Patrick Ewing, and many other pro athletes. He certainly must know a good deal about how to negotiate contracts, structure payment schedules, and navigate around salary caps. But an awful lot of The Bald Truth is devoted to Mr. Falk's contentions that he's smarter than a lot of people who went to Ivy League schools, even though Falk went to Syracuse and got his law degree at George Washington University. I'd always been under the impression that both Syracuse and G.W. were excellent schools, but Mr. Falk presents his success at building and then selling his agency for one hundred million dollars as a triumph over the handicap represented by his credentials.
And to hear Mr. Falk tell it, the triumph has been monumental. Every owner in the NBA but one asked for his help in building their basketball teams. "Virtually every agent in the business" has tried to "replicate our blueprint."
"I like to set trends," David Falk writes. Then he likes to pat himself on the back for what he's done.
This program aired on February 12, 2009. The audio for this program is not available.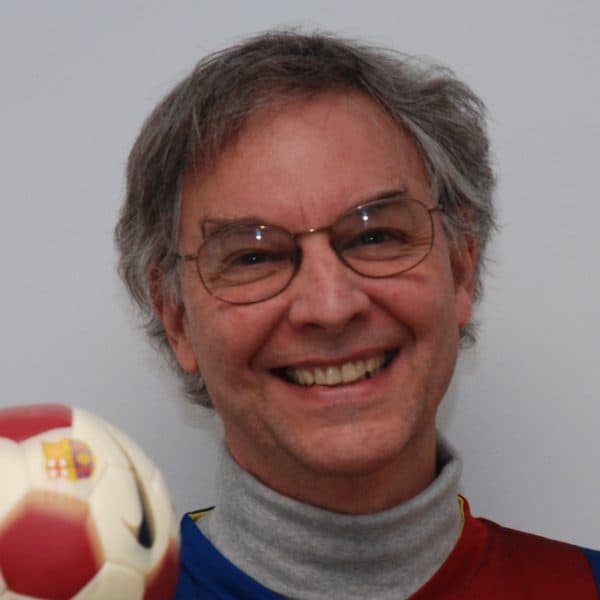 Bill Littlefield Host, Only A Game
Bill Littlefield was the host of Only A Game from 1993 until 2018.