This article is more than 12 years old.
Commissioner Bud Selig has announced that he will not discipline Alex Rodriguez for past offenses. This was a pragmatic move. Had he suspended or otherwise penalized Rodriguez, Commissioner Bud probably would have found himself haplessly pounding on a long line of other miscreants as their names began popping up over the next few weeks and months like so many Whack-A-Moles. He'd not have had time to attend baseball games, which would have left him open to charges of failing to fulfill the duties of his office.
The commissioner's decision probably means that the only inconvenience Alex Rodriguez will suffer for breaking the law (the one that applies in dime stores and bus stations, as well as in the locker rooms of Major League Baseball teams) is that he may not be elected to the Hall of Fame as soon as he becomes eligible, and might not be elected at all.
This disappointment or embarrassment or whatever it turns out to be will be all that befalls the other ballplayers who are revealed to have used performance enhancing drugs, unless said ballplayers are also found guilty of lying to Congress, money laundering, tax evasion, or malicious mopery, in which case failure to ascend to the Hall will be the least of their worries.
But I digress. Many people who write about Major League Baseball for a living have discussed election to the Hall of Fame as if it matters a great deal to those eligible for election. Their contention is that failure to achieve election will stamp the players who fall short as…well, failures. This is not surprising, since the writers are the ones who vote. They get to feel more important if everybody believes that the balloting matters to everybody.
It probably does matter to some of the players concerned. It probably doesn't matter to others. Lots of superb athletes are probably secure enough in their accomplishments so that they don't care what a bunch of old writers think about their statistics, their indiscretions, or even their criminal acts. Lots of others probably feel that they've put aside sufficient money to buy privacy, if not utter contentment, and perhaps enough to build a personal Hall of Fame for One off the corridor leading to the bowling alley and the eighty seat home theater in one of their palatial homes…the sort of Hall where one can smoke cigars and drink beer without fear of censure.
But that's another digression, eh?
Anyway, it could be argued that an athlete who doesn't care excessively about his or her election to a hall of fame – whatever said athlete's achievements or trespasses may have been – might on the whole be a lot more worthy of admiration than somebody who weeps and roars or smolders inwardly because he or she hasn't been sufficiently celebrated. So perhaps all that's left for those who feel that Alex Rodriguez and those of his ilk should be punished is the hope that they are all, in fact, as egotistical, self-centered, and shallow as they sometimes appear to be.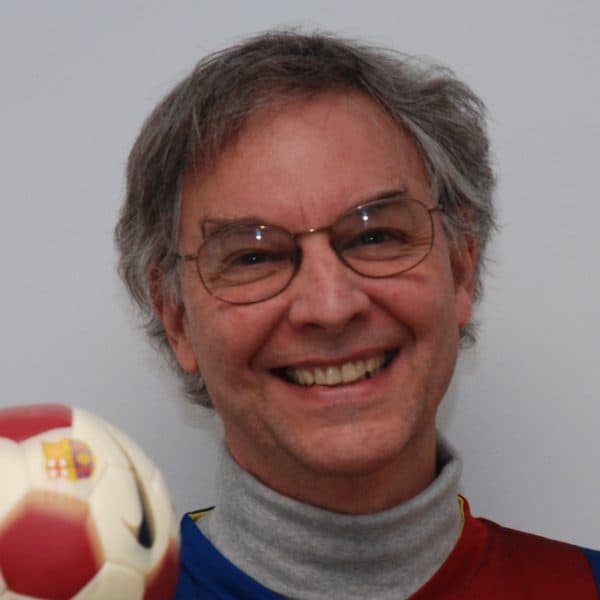 Bill Littlefield Host, Only A Game
Bill Littlefield was the host of Only A Game from 1993 until 2018.