This article is more than 10 years old.
Oh, some prepare by reading all there is about each team;
And others get themselves in shape by practicing a dream
In which the school they went to and whose sweatshirt they still wear
Advances to the final four, and sparkles while it's there.
And some among us, patriots, go out and buy TV's
As big as any billboard; that's not only gonna please
The fellow fans that they invite to join them for the madness,
But also those who think by spending we'll achieve the gladness
That lately has deserted us, as stocks have hit the floor
That thinking? Too much ain't enough; we gotta buy some more.
Still others, holding notebooks full of figures, have on hand
The tickets with which they can fly to that fantastic land
Where betting basketball's a lifestyle for the kind of life
A bettor lives without his kids and likewise sans his wife.
Each heads now for Las Vegas, where, the point spread notwithstanding,
He'll double check his fav'rite bets again while he is landing,
And never mind long odds against his winning at that game
He's hooked on March's madness, so he'll be there all the same.
For those who'll stay at home, there is the trusty office pool
A pot that's often won by someone who's an utter fool
Regarding records, coaches, injuries or even odds.
They pick the mascots that they like, these addled-pated clods,
Or go with uniforms the hue of which they might find pleasing,
And then they get the money, and behind good-natured teasing
From fans who have been studying the brackets all week long
Is anger and confusion over how they've come up wrong.
So welcome March's madness, and the part in April, too.
Without it I'm not sure exactly what we all would do
To take our minds off wretched news we're seeing every day
About the stalled economy and jobs now gone away
The news we'd all be well-advised to never take to heart
As long as we can all pretend that we are really smart
For picking U.N.C. to win, or UConn to get bounced
Or Oklahoma makes the final four and then gets trounced.
And maybe, if we're lucky, when the tournament is done,
And all the teams have lost except the one team that has won
We'll once again confront the daily news that's been so sad,
And, having no bets riding on it, it won't seem so bad.
This program aired on March 12, 2009. The audio for this program is not available.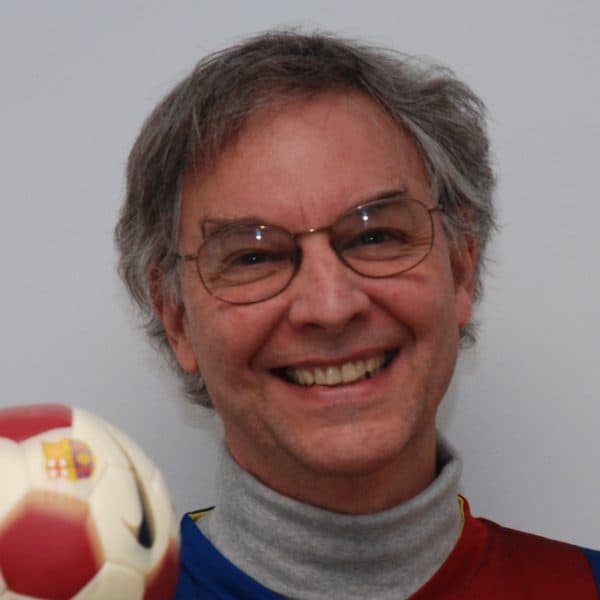 Bill Littlefield Host, Only A Game
Bill Littlefield was the host of Only A Game from 1993 until 2018.