This article is more than 11 years old.
The team that's undefeated and the team that's in the dumps,
The team made up of champions, the team made up of chumps…
The team where all the players watched it rain on Op'ning Day…
The team that has a star who came up lame and couldn't play…
The team owned by a robber-baron, threatening to bolt…
The team that's managed by a genius, smart enough to jolt
A sad conglomeration of the tired and untested
To play so well that their division race is uncontested.
The teams that play indoors, the ones enjoying brand new digs,
The one made up of gentlemen, the one made up of pigs…
The team that no one watches even if they win a lot,
The team that's flat out glorious, the team that's not so  hot…
The team that's full of players who would just as soon be traded,
The one where April's promise fades with all the guys so jaded
That baseball is a job and nothing more, an obligation…
The team with the potential to electrify the nation.
They've all begun the long road that they'll follow to the fall,
Though doubtless some will rise, and it is obvious to all
That there will be surprises…think on Tampa Bay last year…
And disappointments, too. Some teams are bound to get so near
To glory that the falling short will break their backers' hearts,
And players on those teams will gamely play their solemn parts,
Each speaking of the breaks and how it wasn't meant to be,
And each still getting paid a lot more dough than you or me.
The Rhythm is afoot again. That is the point I'm making,
So should you be among the many much inclined toward taking
Some solace from the feel of baseball in the daily air,
This is your week, my friend, because, at last, again, it's there.
This program aired on April 9, 2009. The audio for this program is not available.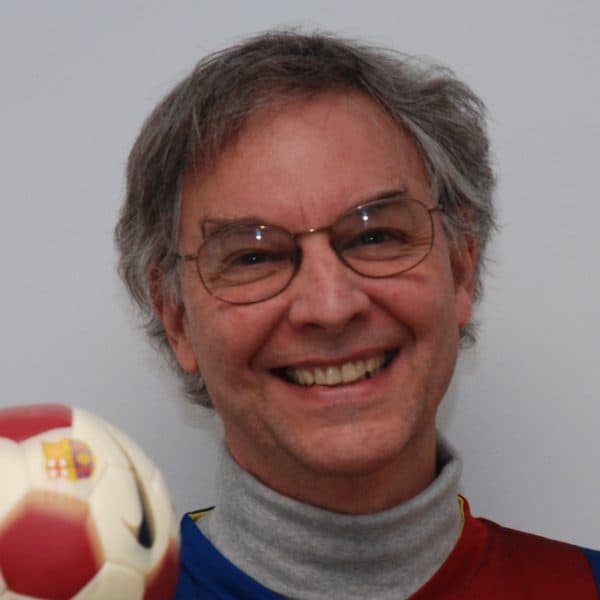 Bill Littlefield Host, Only A Game
Bill Littlefield was the host of Only A Game from 1993 until 2018.