This article is more than 11 years old.
Marshall Jon Fisher's A Terrible Splendor: Three Extraordinary Men, A World Poised For War, and the Greatest Tennis Match Ever Played is built around the 1937 Davis Cup  match in which Don Budge faced Germany's Baron Gottfried Von Cramm. The match determined whether the U.S. team or the team from Germany would move on to play Great Britain, holders of the Davis Cup at the time.
Fisher convinces his readers that the match was terrific…perhaps, as Bill Tilden suggested when it was over, "the greatest of all time"…but he also brilliantly sets the scene for the confrontation. Don Budge was on the brink of distinguishing himself as the greatest player of his time. Tilden, who had held that distinction for years, was helping to coach the German team. Meanwhile Gottfried Von Cramm was already feeling pressure from Hitler's Nazi government, which was prepared to prosecute him for his homosexuality as soon as they determined that his propaganda value was declining. Ironically, Bill Tilden would be sent to jail twice back in the U.S. for his sexual proclivities, but not until his best tennis days were far behind him.
When we spoke about the book, Marshall Jon Fisher indicated that he'd become more and more interested in the lives of Budge, Von Cramm, and Tilden as he'd learned more about them. Apparently, he also became more and more interested in the social currents and historical catastrophes occurring outside the white lines of the tennis courts upon which these champions competed, because he expertly weaves stories of Germany's expansionist plans, the Civil War in Spain, and the glamour of Hollywood in the days of Charlie Chaplin and Douglas Fairbanks into his narrative. The result is not so much a fascinating and enlightening story as it is a series of them.
This program aired on April 16, 2009. The audio for this program is not available.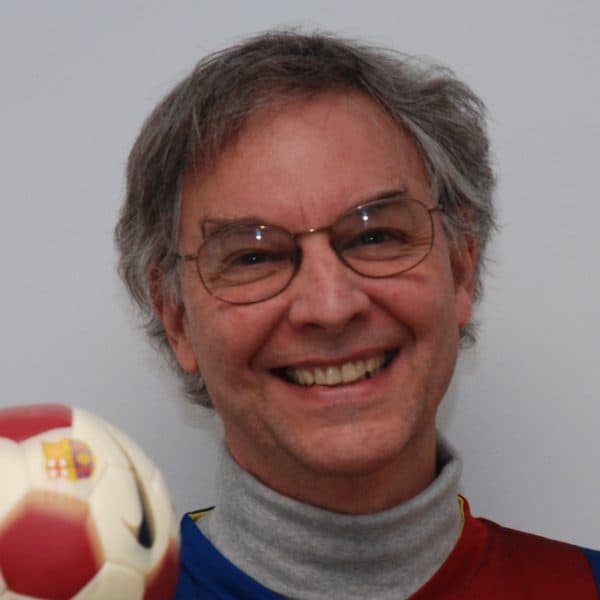 Bill Littlefield Host, Only A Game
Bill Littlefield was the host of Only A Game from 1993 until 2018.