Bill's Bernie Williams Blog
This article is more than 11 years old.
When it became apparent that Bernie Williams would be visiting the "Only A Game" studio, I thought briefly about bringing my guitar to work that day.
Briefly.
I was going to suggest that perhaps he could join me on one of my favorites, a Tom Waits tune that features the following chorus:
"Hey, barkeep, what's keeping you? Keep pouring drinks
For all these palookas. Hey, you know what I thinks?
That we'll toast to the old days, and DiMaggio, too.
Drysdale and Mantle, Whitey Ford and to you.
I thought perhaps he'd enjoy the references to the Yankees, albeit not the Dodger. But then I remembered that when I play the guitar, it sounds as if my fingers have turned into bananas. So I decided to let Bernie make the music.
Good decision. He can certainly play. Though one of my favorite moments during his visit occurred when he committed an error. He was playing his arrangement of "Take Me Out To The Ballgame," and he suddenly stopped. He looked up from the guitar, smiled sheepishly, and said, "pretend that didn't happen."
It took me a moment to realize that Bernie Williams, a veteran of sixteen years with the New York Yankees, had just asked me for a do-over.
I shrugged, said, "that's what editors are for," and listened happily as he went back to the beginning and played the tune flawlessly.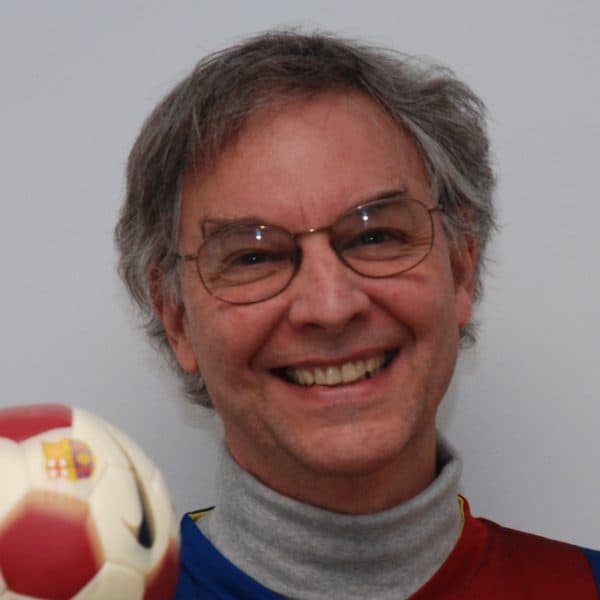 Bill Littlefield Host, Only A Game
Bill Littlefield was the host of Only A Game from 1993 until 2018.