This article is more than 11 years old.
Though he has failed to win all his recent races, Michael Phelps is back.
Some might have thought he'd been sunk permanently by a photo published late last year in which Phelps appeared to be inhaling a popular performance-inhibiting substance. A three month suspension from competition followed.
But on Tuesday the incontrovertible evidence of a comeback swamped any remaining doubts about Phelps's viability. He was introduced as an endorser of H2O Audio, makers of a product that enables the Olympic champion to listen to his favorite tunes while underwater. In support of the waterproof headphones, Phelps is reported to have said, "the music helps put myself in my own world." I was listening closely when Phelps went on to say, "I can tune out what everybody else is doing, no matter what."
The "tuning out" is a tad ironic, considering the cause of the aforementioned suspension, but never mind that. I'm more than a little inclined to trust the judgment of Michael Phelps when the subject is an underwater sound system. If I needed one of those, I might well consider the one about which he sounds so enthusiastic.
It certainly makes more sense than taking the advice of Michael Jordan on underwear, or Yao Ming about computers, or Charles Barkley about mobile telephones. It makes more sense than taking the advice of Tiger Woods about cars, too, especially since if you'd bought the car Mr. Woods recommended, fairly soon you might be having a heck of a time finding parts. The same might be said about the advice of Mike Ditka and John Elway as regards shopping options. Go on. Try redeeming those gift certificates for Circuit City.
Taking the advice of Michael Phelps regarding an underwater sound system also makes more sense than taking the advice of Maria Sharapova about cameras, particularly since she's aided by a talking dog. Likewise the advice of Derek Jeter on razors or Natalie Gulbis on beer. (If you don't know who Natalie Gulbis is, Google her, and you'll see that although she is a fine and accomplished golfer, she does not look as if she's ever had a beer. Even a light beer.)
But Michael Phelps and underwater music? Yeah, that's a fit. I'll take that recommendation seriously, just as I will Kobe Bryant's endorsement of a defense attorney, should he offer one, if I am ever charged with a felony.
This program aired on June 18, 2009. The audio for this program is not available.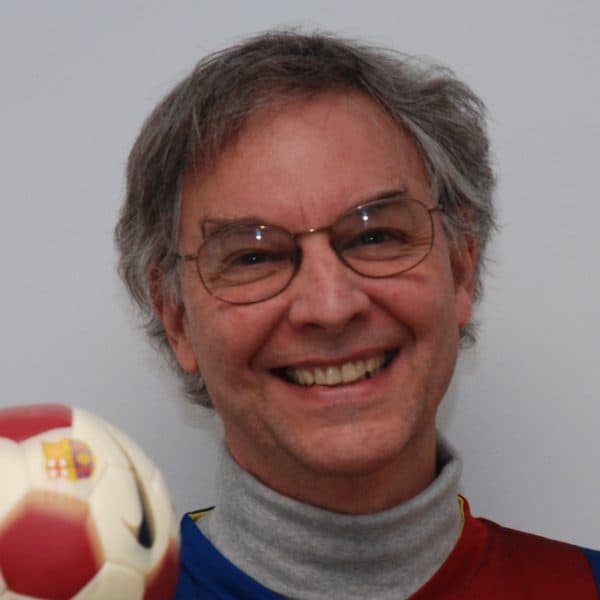 Bill Littlefield Host, Only A Game
Bill Littlefield was the host of Only A Game from 1993 until 2018.