This article is more than 12 years old.
Tim Wakefield doesn't throw as hard as lots of high school boys.
His ball, while trav'ling to the plate, can contemplate the joys
Of all the sights and sounds that fill a sunny baseball day,
As that ball starts and jumps and sinks along its wobbly way.
Tim Wakefield started for the Pirates back in '92.
If he could not throw knuckleballs, who knows what he would do,
For he cannot throw hard enough to break a row of glasses…
Yet lots of hitters facing him and swinging from their asses
Look like a team of amateurs, and, when they sit back down,
They shake their heads, for Wakefield's made them each look like a clown.
You'll wonder, I suppose, why I am going on this way
About a pitcher who's been pitching since that July day
When Pittsburgh first employed him almost twenty years ago…
This fellow with a knuckleball that's slower now than slow.
The answer is that Tim's an All-Star, so, kaloo, kalay,
At forty-two he'll celebrate his first, big All-Star day.
He's not the oldest player to make his first All-Star club.
That honor goes to Satchel Paige, and I can tell you, bub,
That Satchel's prob'ly smiling somewhere, for, like Wakefield, he
Humiliated youngsters. Anyone who watched could see
How Satchel fouled the timing of the hitters of his day,
Just as Tim Wakefield does each time he climbs the mound to play.
He's hit a lot of batters, though they say it doesn't hurt.
His pitches often sail away or end up in the dirt.
He needs a special catcher with a great big catcher's glove,
And when he lets the ball go, even God, from high above
The ballyard can't be certain where that knuckleball will go,
But only that it will not get there quickly, high or low.
The All-Star teams are heavy with the homerun-hitting champs.
There may be guys on each team who have cheated, too, the scamps.
But no one will say Wakefield's using steroids or enhancers.
The ball he throws behaves like it is full of drunken dancers…
Or bees confused by flower smells, or addled-pated teens,
Or, from down south in Mexico, those goofy jumping beans.
He's won in double figures this year, he's an All-Star, too…
And all 'cause no one knows what tricks the ball he throws will do.
This program aired on July 9, 2009. The audio for this program is not available.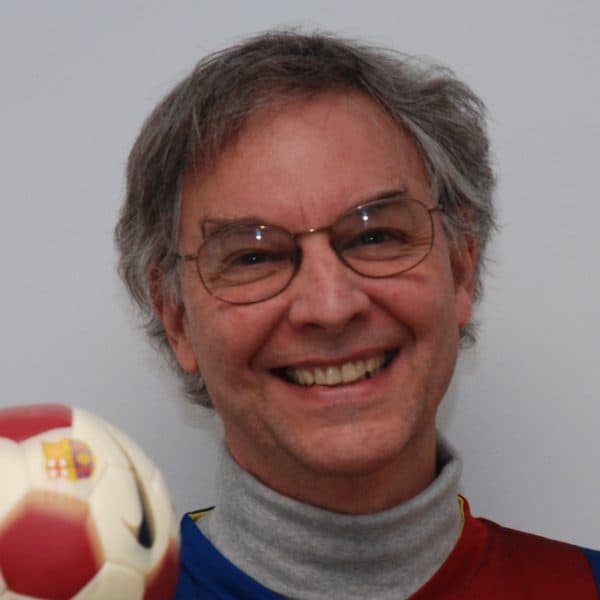 Bill Littlefield Host, Only A Game
Bill Littlefield was the host of Only A Game from 1993 until 2018.