This article is more than 10 years old.
Some dreams never die, and some of them are so good they never should, and one of those is that you can beat the races and make money at the track.
This is an idea that appeals to me no little and quite some, as the late, great Damon Runyon was inclined to put it, because on a sunny day featuring a slight breeze when you are supposed to be working, there are very few places where it is more pleasant to find yourself than at the rail as some horses are running by, and especially if almost all of them are following the one carrying your hopes and dreams, and perhaps a portion of your mortgage payment in addition.
Or at least that seemed to me to be the case the last time I was there, which was, now that I think of it, too many years ago at that. On said occasion I picked the winner in the first race, which featured about eight horses having in common that they had won nothing at all, despite the fact that they had been fed and watered and worked out and otherwise treated by their owners and trainers as if they would run more quickly than their associates, at least every so often, or at least once.
But the glorious feature of the track is that some horse wins each race, and on this occasion I picked the one that did, which meant that for the remainder of the afternoon, I was playing with money that a clerk at the betting window had handed me, so that it only seemed right that I should give it back him in increments every twenty minutes or so, lest he lose his position.
I was reminded by this day which delighted me more than somewhat by the appearance in the mail this week of a book about how to bet on horse races. The same book was originally published 32 years ago, and it has been reissued several times, apparently because the author has suddenly remembered some irrefutable mathematical truth he'd previously neglected to mention, or perhaps because despite the earlier editions, some people who attend the races continue to lose their money. The book that sits in front of me says "updated and revised" right at the top, so I have no doubt that it is certainly both of these things, and that if I read it carefully I will win a good many potatoes the next time I find myself at the race track, which, now that I am imagining the clippity-clop of an excellent investment galloping by, might just as well be sooner rather than later.
This program aired on September 2, 2009. The audio for this program is not available.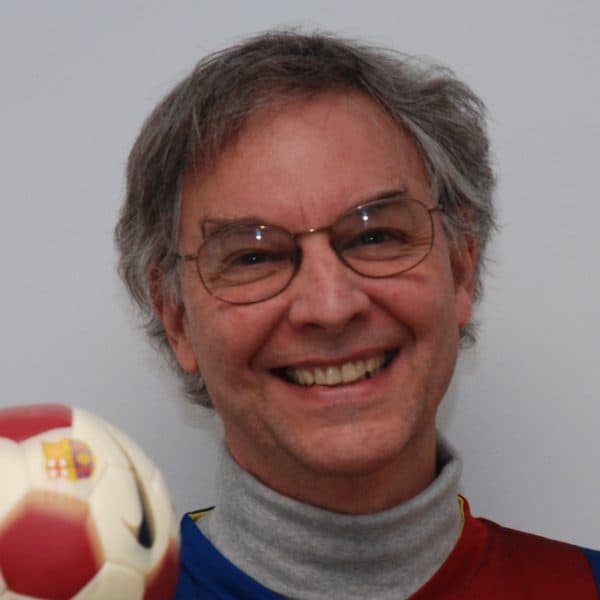 Bill Littlefield Host, Only A Game
Bill Littlefield was the host of Only A Game from 1993 until 2018.