There is No Joy In St. Louis, The Mighty Cardinals Have Struck Out
This article is more than 10 years old.
There's happiness in Denver, where the Broncos lately thrive…
Despite the fact the Rockies did not manage to survive
The visit of the Phillies to the Rocky Mountain State…
I'm glad it was not otherwise, for, frankly, I would hate
To see another game postponed for frozen ground and snow.
I think that I will never see, no matter where I go,
A tundra made for baseball, even baseball in the fall.
In any case, in Denver there's no reason for a pall…
The football team is undefeated. Meanwhile, in New York,
The Giants haven't lost a game, and you can't stick a fork
Into the mighty Yankees, who have dusted off the Twins,
It's New York, says Tim Kurkjian, that ultimately wins,
And so it well may be; the Yankees made the final four,
And fans in the five boroughs? They could hardly ask for more.
Said Twins are on the golf course, but does Minnesota care?
I'm guessing no, because although it's true I don't live there,
Still, I can read the standings, and unless they're upside down,
The Vikings haven't lost a game since Brett Favre came to town,
So Minnesota lost three to the Yankees? Who could care?
The Vikes, two parts exciting, one part lucky, flourish there.
On to the banished Red Sox, and the mediocre Pats…
The latter, three and two, don't have the old mystique, and that's
In part, perhaps, because Tom Brady missed the whole last season.
Could be that layoff, and his wounded knee, provide the reason
That his team's twice-defeated, and it's not yet Halloween…
In any case the vibe throughout New England has been mean.
Of course, it's always possible, to find some poor schlemiel
Who's even worse off than you are, and that can make you feel
Less battered in your own despair. So I present the Cards,
Quite brilliant through the summer, both at home and in the yards
Of all the teams they played. But only briefly were they lodgers
In baseball's playoffs. They were quickly banished by the Dodgers.
And can their fans turn now to football and find solace there?
They cannot, no, they cannot, for that cupboard's lately bare.
That's no exaggeration, for as sure as they're alive,
Their football team, the Rams, are a most humbled 0-5.
Oh, somewhere there is cheering, sure, and somewhere children shout,
But who would argue that St. Louis isn't being struck out?
This program aired on October 15, 2009. The audio for this program is not available.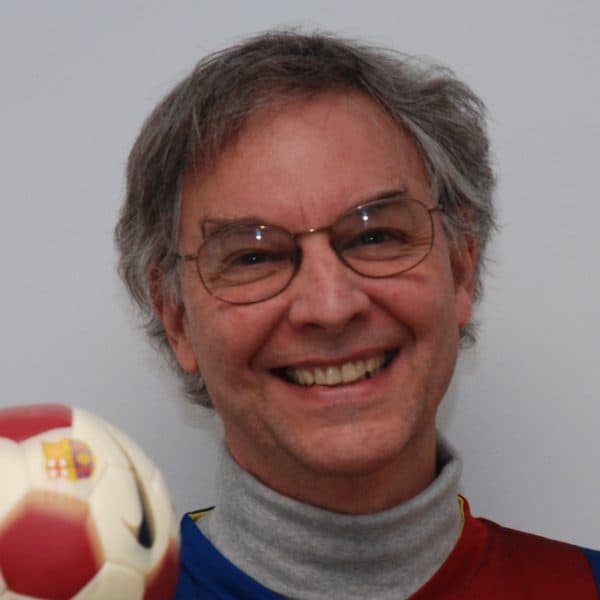 Bill Littlefield Host, Only A Game
Bill Littlefield was the host of Only A Game from 1993 until 2018.