Baseball on Halloween Could be a Scary Sight
This article is more than 10 years old.
The knock on baseball has long been that the game's fans are older than the fans who follow football and basketball.
Playing a World Series game on Halloween would seem to present Major League Baseball with an opportunity to address that problem.
I'm not suggesting that the Halloween game should begin early enough to afford young fans the opportunity to see all nine innings. That suggestion would fly in the face of the pursuit of profit, and, besides, the young fans whom baseball seeks to court will still be wild in the streets after candy until eight or so, when the game will begin. But what if, when whatever young fans could be coaxed to watch the game sat down before their tv sets, they were greeted by something other than the National Anthem?
(Music: Psycho Theme? Holloween Theme? X Files Theme?)
Then once they've been drawn in, MLB hits 'em with a boffo Halloween stunt, say, whoever starts the game for the Phillies walks out to the mound, kicks twice at the pitching rubber with his feet, and then rips off his face to reveal a hideous, pulsating mess of blood and exposed skull?
It would just be a costume, of course. But there would be that delicious moment of doubt, right? And who would be able to turn away from the screen?
Next, the leadoff hitter for the Yankees, Derek Jeeter, walks up to the plate, takes a couple of leisurely practice swings, turns to the umpire as if to signal that he's ready to hit, and then…
(scary music up)… he pulls a cauliflower out of his hat and starts raving about his need to find more brains…more brains so he can eat them.
Can't you see it?
And can't you hear it?
(Child's voice:)     "Daddy! Daddy! Please let me stay up and watch the whole game! This is great!
If they play it right, Major League Baseball can grab that young demographic by the throat. And if Jeter and his brains don't accomplish that, they can have the first guy to reach base grab the first baseman by the throat, or have the first guy to field a ground ball neglect to throw it to first and instead go walking stiffly like a zombie into center field. Whatever it takes. And whoever it was that decided the World Series should only just be warming up on Halloween? He'd look like a marketing genius.
This program aired on October 29, 2009. The audio for this program is not available.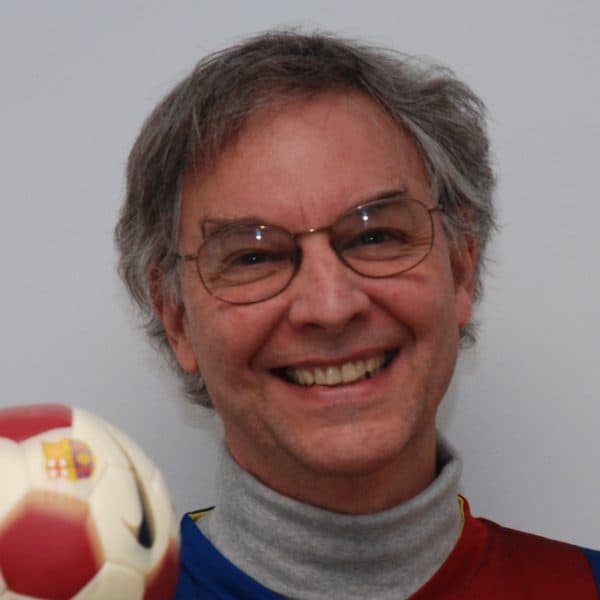 Bill Littlefield Host, Only A Game
Bill Littlefield was the host of Only A Game from 1993 until 2018.