Gilbert Arenas In Context
This article is more than 10 years old.
The crimes of once-and-perhaps future Washington Wizards guard Gilbert Arenas are multiple and dumb.
He carried guns into a district where it was illegal to do so.
He took said guns out of the box they were in while he and at least one of his Washington Wizards teammates, Javaris Crittenton, who may also have been armed and dangerous, were in the locker room.
On Tuesday night in Philadelphia, as photographers snapped away, he made shooting gestures with his hands, indicating that he didn't think crimes one and two were serious.
His bosses didn't agree, and now Gilbert Arenas has been suspended.
Should he have known better?
Of course he should have. Anybody who owns a gun should be aware of the various statues regarding the display and transportation of same, whether the rules have been made by the federal government, the District of Columbia, or one's employer. Maybe anyone who owns, transports, and shows off four guns, as Arenas did, should be four times as aware of those rules and regulations as someone who owns, transports and shows off only one.
Over the past few years, pro athletes and ex-pro athletes have been known to discharge guns, registered and otherwise, into themselves or their associates; fire guns into the air; carry guns – loaded and otherwise – in their vehicles; and attempt to board airplanes while armed. This puts them in the company of a great many other citizens who are not pro or ex-pro athletes. It might be argued quite convincingly that we are a country of gun-toting, gun-displaying, gun-loving, gun-collecting and gun-discharging – not to mention gun-selling - people…a country in which the argument that more guns in the hands of more people would reduce gun use is as likely to produce solemn nods of agreement as peels of laughter.
Should we expect more of our pro and ex-pro athletes than we do of members of the population at large? Though it's pleasant to suppose that to whom much has been given, much should be expected, probably not. Giving a young man millions of dollars does not make him smarter. It just makes him able to buy more stuff, which, in some cases, is likely to include more guns.
None of this is to suggest that Gilbert Arenas isn't responsible for his stupid, criminal acts. He is, and by now, even he may know it. Having been suspended, he's paying part of the price for what he's done, which includes over one hundred forty seven thousand dollars per game for as long as the suspension lasts, and darker days are likely to follow. But to consider Arenas and his acts outside the context of his colleagues and the wider culture of our armed and dangerous country would be nearly as criminally stupid as what Gilbert Arenas has done.
This program aired on January 9, 2010. The audio for this program is not available.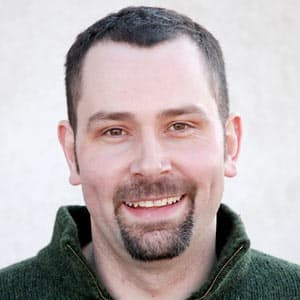 Doug Tribou Reporter/Producer
Doug Tribou was formerly a reporter and producer at WBUR and for WBUR's Only A Game.