The Volunteer Who Cut Nobody
This article is more than 11 years old.
The bad ones can be transparently bad.
Having committed himself to rebuilding football at Tennessee and made various promises to various recruits, Lane Kiffen skips out on his contract after just over a year for the more high profile gig at U.S.C…a program which, like Tennessee, faces various NCAA sanctions, which may have something to do with former Coach Pete Carrol's sudden departure.
But the good ones can be better than you might expect.
I remember a collection of pre-adolescent girls – much too large a collection to make up a basketball team – sitting quietly at one end of a gym. Travel team tryouts are over, and the kids are all looking up at their coach, who is about to announce the composition of the team.
In the bleachers at the other end of the gym sit the fathers of the aspiring players. They cannot hear what the coach is saying to the youngsters, several of whom are sure to be told they have been cut. The fathers pretend to be relaxed.
Suddenly the girls are cheering. Some of them are hugging each other.
One of the fathers turns to the man beside him, smiles, and says, "He didn't cut anybody."
It turns out he's right, and the coach, who will never be forgotten by the fathers of some of the less accomplished players, manages over the next several months to juggle his much-too-large roster so effectively that none of the players feels ignored. And they win. They go 16-0 and make it to the semi-finals of a post-season tournament. When they get their picture taken, the photographer has to keep backing up so he can get everybody in.
And they all keep playing basketball until after freshman year in high school, when a j.v. coach without enough imagination to figure out how to accommodate a roster made up of too many enthusiastic players cuts a bunch of them.
None of this is to suggest that the coaches recently hired at places like Notre Dame, Texas Tech, and Florida State don't matter. They do. They make the money that proves it.
But don't try to convince any of the fathers who were sitting in that gym when that too big group of basketball players broke into a cheer that the millionaire coaches matter more than the volunteer who cut nobody.
This program aired on January 21, 2010. The audio for this program is not available.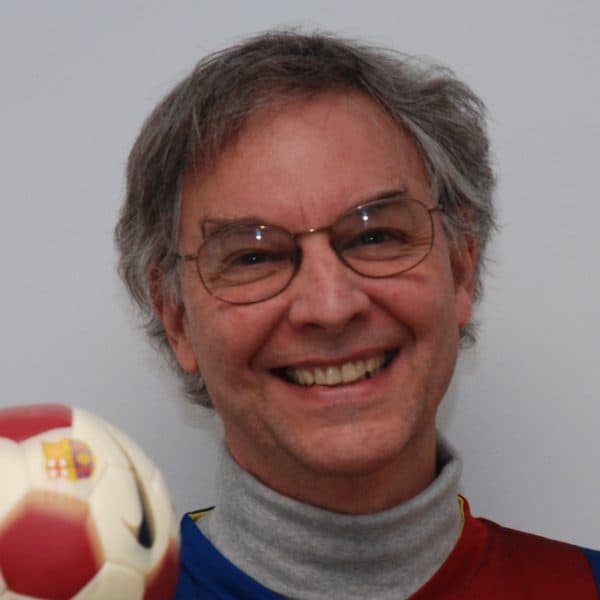 Bill Littlefield Host, Only A Game
Bill Littlefield was the host of Only A Game from 1993 until 2018.