This article is more than 11 years old.
The Saints, alive, would likely thrive if they could play at home,
Beneath the noisy ceiling of their reconstructed dome.
The Colts of Indianapolis, and late of Baltimore,
Would not hear Peyton Manning's calls above the mighty roar
That fans throughout the Super Dome would send aloft together,
While no one in the building had to think about the weather.
But such is not the case, of course, and to the Saints' dismay,
Miami is the venue where both teams will come to play…
(See, "come to play" might be cliché, but don't respond with sorrow,
Until I say that for these teams there will be no tomorrow.)
Now you can wail and cry aloud that for the next ten days
You'll hear about the Super Bowl: predictions, bets, and praise
For Manning, yes, and for Drew Brees, and for the brilliant men
Who've led their teams to glory's brink, as in the old days when
Such geniuses as Belichick, Lombardi, Welch, and Noll
Achieved such fame they knew for whom the bell would likely toll…
From now until the Super Bowl, the airwaves will be full
Of wise and not-so-wise predictions and a lot of bull.
The papers, likewise, those remaining, will be weighing in
And not just on the question of which team will likely win…
They'll tell you of the cousins, first and second, of the end
Who'll only play if someone else is injured, and the friend
Who nearly knew the kicker when they lived in the same town,
And how the safety's fav'rite color once was almost brown.
I know, I know, I'm guilty, too. By writing this I've sunk
Into the depths of foolishness, and by providing junk
Like this slow-limping doggerel, this less-than-super verse,
I've mounted that bad wagon that is daily getting worse.
But in the land of mad excess, where football is the king,
And where the brightest jewelry is the Super Bowler's ring,
A fellow who would write of any other game would be
A laughing stock forever. I don't want that to be me.
This program aired on January 28, 2010. The audio for this program is not available.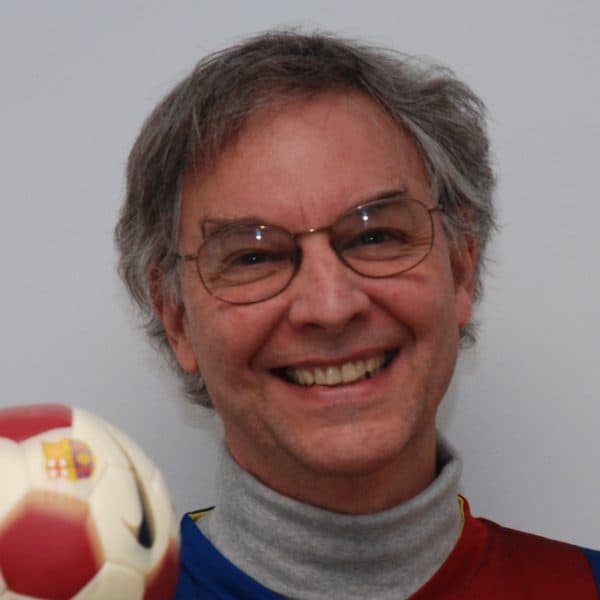 Bill Littlefield Host, Only A Game
Bill Littlefield was the host of Only A Game from 1993 until 2018.