Winter Games = Cold, Hard Cash
This article is more than 10 years old.
Though the competition in Vancouver has yet to begin, on Tuesday, Forbes Magazine provided some sense of which Olympians have already got the gold.
Among the multi-millionaires who'll be competing in Vancouver is the red-headed Shaun White, sponsored by snow board manufacturer Burton and various companies making energy drinks, sun glasses, and electronic games. White's endorsement take last year came to more than $7 million, not counting the $500,000 private half-pipe one company built for him in Colorado so that he could develop lunatic stunts away from prying eyes. One of those stunts helped White win a gold medal at the Winter X Games last month. That triumph was worth $40,000, which White may or may not have even bothered to deposit.
Not so long ago, the best a gold-medal winning figure skater could hope for after the games was a temporary contract with a traveling ice show and her smile on a box of Wheaties. Try telling that to South Korean Kim Yu-Na. At 19, a veteran of zero Olympics, she has already been paid a total of nearly $8 million by an automobile company and a bank in her homeland and multinationals Nike, Samsung, and Proctor and Gamble. One hopes her accountants will remember to also include in Kim Yu-Na's tax returns the $150,000 she has earned for winning three recent international competitions, including the World Championship, but they could perhaps be forgiven for overlooking such relatively insignificant sums.
For years, the wealthiest basketball players, tennis players, and golfers have been making more money from endorsements than they have been paid for playing their games. That the same can now be said of the Olympians most attractive to corporations looking for faces might seem ironic. Whole Winter Olympic teams have skidded dangerously close to extinction for lack of funds. The U.S. speed skating team, for example, was scrambling to buy ice time before Comedy Central's Stephen Colbert raised three hundred thousand dollars on their behalf.
Beyond that, host cities have been known to neglect needy school programs and put off infrastructure repairs to accommodate the Games.
But for the stars backed by giants of commerce, there will be gold, whether or not they finish first. And as always, for lots of the less well-connected Winter Olympians, even those who win, there will be memories and, of course, a suit of clothes perfect for another cold-weather parade.
This program aired on February 11, 2010. The audio for this program is not available.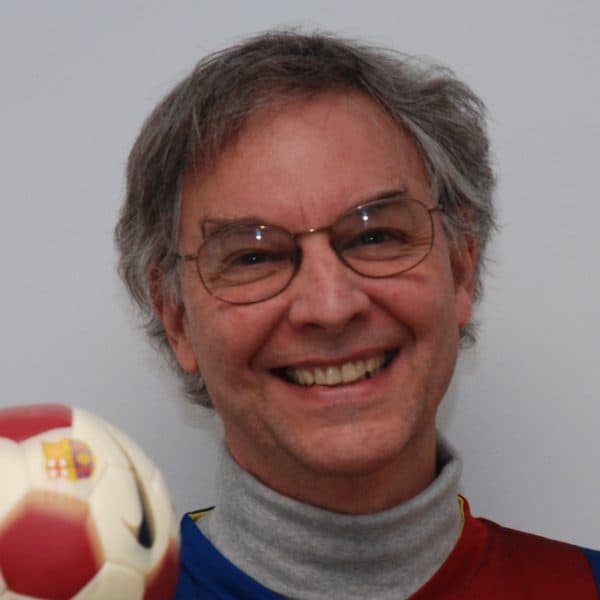 Bill Littlefield Host, Only A Game
Bill Littlefield was the host of Only A Game from 1993 until 2018.