All Olympics, All the Time
This article is more than 10 years old.
"It's all down hill from here," he said. But that was not quite right.
Although it seemed to be as they sat, long night after night,
Upon the couch, before the screen, as gravity prevailed,
And down the hills on sleds or skis the athletes blithely sailed.
"It's uphill in cross-country, and at least sometimes they go
Along a level bit of course, as if to bravely show
That gravity is not a factor in each winter game."
She said this as they watched a skater flirt with all the  fame
That would descend upon her slender shoulders, should she be
Most wondrous of the skaters they were sitting there to see.
"And hockey," said her husband. "They play that on level ice.
There is no downhill hockey." And she said, "Yes, dear. That's nice."
And then the talking stopped again. For what was left to say?
As skiers skied and skaters skated, curlers curled away,
And hockey players, some of them outplayed throughout the games,
And outscored by a dozen goals or more despite the claims
That they deserved to be there on Vancouver's shiny ice
Were paying for their presence an alarmingly high price,
At least in terms of goals surrendered. But the pair looked on,
As brightly-clad snowboarders first appeared and then were gone.
They'd watched, as well, the dancers, though the judging, as they'd heard,
Was sometimes as it should have been, and sometimes just absurd.
They'd watched the mogul skiers and they'd wondered how their knees
Could handle all the pounding that they took on those short skis.
They'd taken in the whole of what Vancouver had to give,
And learned that while the games were on, to watch them was to live.
They'd cleared their nights of other sorts of things they might have done,
Deciding that these winter games were all they'd need of fun.
And yet there lurked in both their minds a small, persistent voice
That whispered of the consequences present in the choice
They'd made to watch the Games each night, which they had done instead
Of reading something, cleaning house, or going up to bed.
"What will you do without the games?" the voice would start to speak…
And silently they'd think, "Shut up. We've got another week."
This program aired on February 17, 2010. The audio for this program is not available.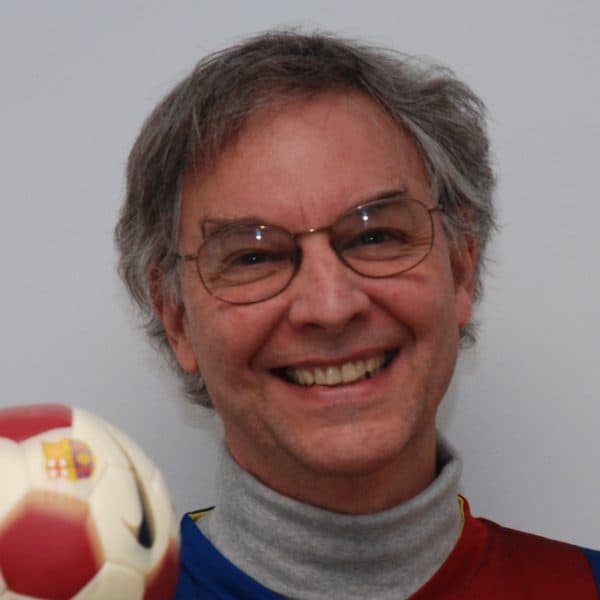 Bill Littlefield Host, Only A Game
Bill Littlefield was the host of Only A Game from 1993 until 2018.