This article is more than 10 years old.
The title of the book refers to the style of play Richardson developed: a relentlessly persistent, pressuring defense that required of his players excellent conditioning and consistent commitment. The idea was to make the lives of the players on the opposing team hell.
It often worked. Richardson's teams at the University of Arkansas (and at Tulsa before that) won much more often than they lost. In 1994, his Arkansas team won a national championship, and throughout Richardson's tenure (1985-2002) they were no strangers to the NCAA tournament.
As Bradburd tells the story, in a perverse way that success worked against Richardson. As admiration for Richardson's coaching achievements grew, the man who'd hired him, Arkansas athletic director Frank Broyles, became less and less comfortable. Eventually, in part perhaps because Arkansas was not big enough to contain two men with egos as large as those bulging out of Broyles and Richardson, Richardson was fired.
As Bradburd maintains in his subtitle, Richardson's life has been "extraordinary," and not only for the success of his teams, but because of Richardson's own determined climb from hard times in the Segundo Barrio section of El Paso to the top of the college basketball heap. When he was coaching, Richardson was inclined to present himself as an underdog, a man who not only didn't get the respect he deserved, but who was often coaching players who didn't get the respect THEY deserved. His case was perhaps less convincing during the years when he was signing contracts worth millions of dollars and reaping the considerable benefits of shoe contracts and media opportunities customarily enjoyed by the most successful D-1 basketball coaches…years when his Arkansas team was ranked in the top ten and was featured on national television.
There is no question that Nolan Richardson broke down barriers within the world of college basketball, and Bradburd argues successfully that the coach's positive influence extended far beyond that arena. He taught numbers of people ignorant and prejudiced enough to believe that a black coach couldn't succeed in the circumstances Richardson was given that they were wrong.
As a former D-1 assistant coach, Rus Bradburd is well qualified to bring his readers into the complex and often murky world of big time college basketball. The movers and shakers in that world take it for granted that winning is essential, and in many cases the fact that the teams happen to be associated with institutions of higher learning gets forgotten by everyone involved, including the presidents and chancellors of the institutions. Though during one especially well-publicized four year period the graduation rate among Richardson's players was 0%, the coach points out in his own defense that lots of his players returned to school after their basketball careers in Europe or elsewhere ended.
In Forty Minutes of Hell, Rus Bradburd does a fine job of chronicling the career and contributions of a complex man. He didn't take advantage of his own status as a former D-1 college basketball insider to explore fully the complexities of the context in which Richardson thrived for a time and then fell, but perhaps he'll do that in another book.
This program aired on February 25, 2010. The audio for this program is not available.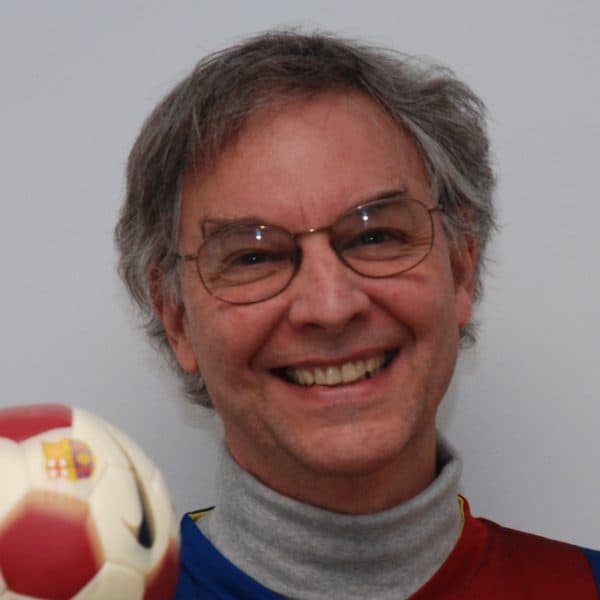 Bill Littlefield Host, Only A Game
Bill Littlefield was the host of Only A Game from 1993 until 2018.