Young "Strongman" & Shirtless Sledding
This article is more than 11 years old.
Youthful "Strongman"
First, understand that a "special press up," also known as an "air" press up, is a push-up during which one's feet don't touch the floor.
Next, consider how difficult it must be to perform 20 consecutive special press ups.
Now you can perhaps understand how Romanian Giuliano Stroe has achieved the distinction of world's strongest 5 year old, since young Giuliano recently turned that particular trick, shattering the previous record for special press ups, which was 12.
His dad has been taking Giuliano to the gym since shortly after the lad's birth, but he seems to have a sense of perspective about his son's achievement. "If he gets tired or bored," said Giuliano's dad, "we go and play."
To read more about Giuliano and to see a video of him in action, click here.
Shirt-Free Sledding
A topless sled race scheduled to occur in Germany almost didn't happen when the venue's mayor, Mirko Ernst, opined that "the good name of Oberwiesenthal is at stake." Obviously safety wasn't the worry, since the competitors were required to wear helmets and shoes. The more streamlined participants wore not much else.
The mayor's concern notwithstanding, 30 male and female competitors raced along a 100-meter track in the snow. More than 14,000 spectators also showed up, and though nearly all of them kept their clothes one, one 70-year-old gentleman decided to get into the spirit of the competition, stripped to his long johns, and went rocketing down the hill, reportedly to the day's loudest and longest round applause.
To read more, click here.
This program aired on March 1, 2010. The audio for this program is not available.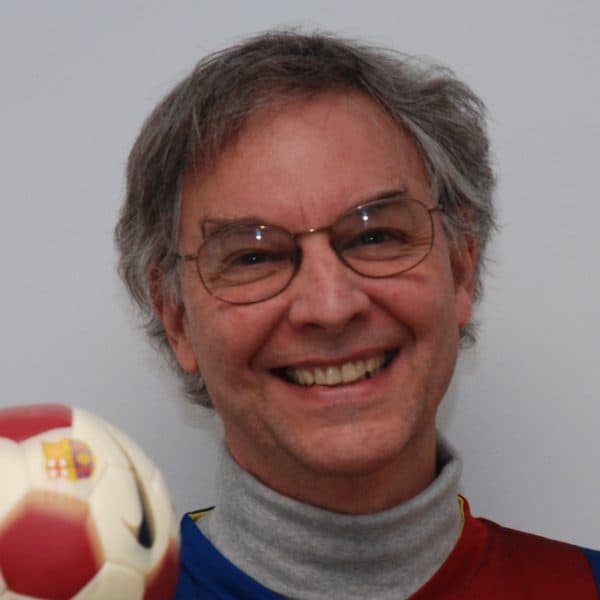 Bill Littlefield Host, Only A Game
Bill Littlefield was the host of Only A Game from 1993 until 2018.