Rugby & Golf Carts Don't Mix / Human Curling
This article is more than 11 years old.
Drunken Rugby Player + Golf Cart = Trouble
This week, Andy Powell, a flanker for the rugby team that represented Wales at the Six Nations Championship in Cardiff last month, found out what celebrating after a match would cost him.
Early in the tournament, Wales came back to best Scotland, 31-24, thereby triggering a celebration that eventually found Andy Powell driving a golf cart down the highway while drunk. Powell was dropped from the team for the remainder of the event, and on Tuesday the other shoe dropped, as he was fined 1000 pounds and banned from driving a golf cart, or anything else with wheels and a motor, for 15 months.
Said Powell's attorney, "He is regretful that any young boy who may see him as a hero might think this behavior is acceptable."
To read more about Powell's wild ride click here.
Human Curling
Rounders begat baseball.
Maybe rugby begat American football.
And now curling has begotten HUMAN curling, a game in which people in rolling swivel chairs wobble down a gymnasium floor toward a target, only to get knocked away by other people in rolling swivel chairs who've been cleverly spun their way by the opposing team.
An organization called "Obscure Games Pittsburgh" is responsible for this competition, which really isn't much of an actual competition, because among the group's traditions is an iron determination not to keep score.
The Pittsburghers refer to themselves as "a confederation of miscreants and rubes." The extent to which they have really irritated people who care about actual curling is yet to be determined.
To read more and see a photo of "human curling," click here.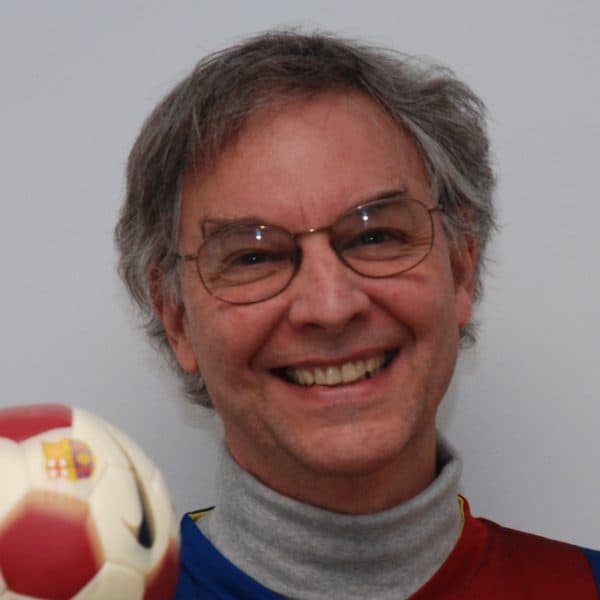 Bill Littlefield Host, Only A Game
Bill Littlefield was the host of Only A Game from 1993 until 2018.